Day 1 In Trump's America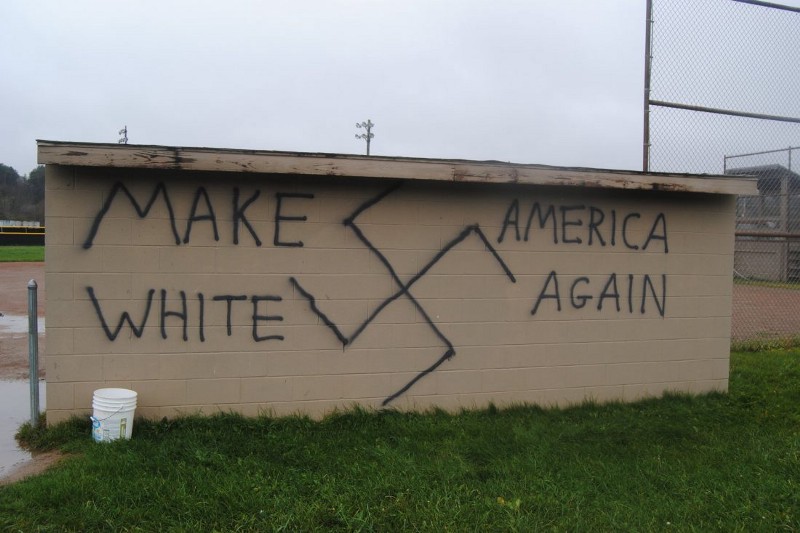 What most people failed to understand, and what so many of us tried to explain, is the language Donald J. Trump used during his campaign that belittled Hispanics, African-Americans, Muslims, and other groups have consequences. The election of him to the Presidency made it okay for the rest of us to talk and act the same way, thus allowing hate to be the new normal in America.
This effect has not taken long. Here is a sample of stories of people's real experiences of hate on day one.
If you see this happening, or experience bullying yourself, there are tried-and-tested psychological techniques to help diffuse the situation, but always think of your safety first.