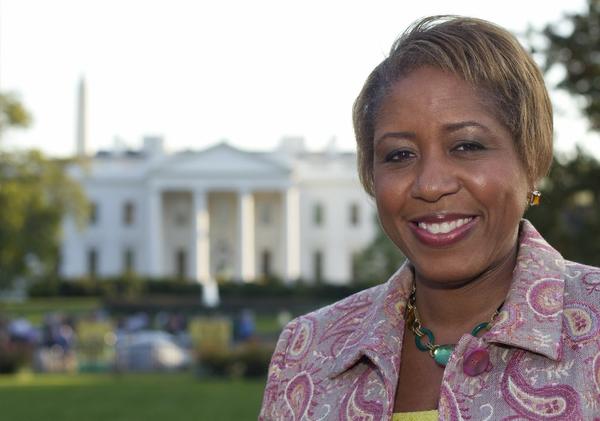 The White House has fired Angella Reid, the first woman and second African American to hold the position of chief usher, the person who serves as the general manager of the building and the residential staff.
News of Reid's firing was first reported by the Washington Post.
The White House said the dismissal was an outcome of the transition to a new administration, but did not provide further details.
"We left on very good terms and wish her the very best and certainly hope for great things for her in the future," said deputy press secretary Sarah Huckabee Sanders.
"It's not uncommon that you might have a transition of staff when a new administration comes in, and it's simply nothing more than that," Sanders added.
Though that's true of many White House jobs, the residence staff and chief ushers typically have held those position for long tenures, often witnessing several presidential transitions. Since the early 20th century, nine people have held the chief usher position.
Reid took the job in 2011 after Adm. Stephen W. Rochon, the first African American to hold the post, left for a job with the Department of Homeland Security. She had previously worked for the Ritz-Carlton hotel group.
The chief usher oversees the activities of the White House building, managing the house staff and working closely with the first family.
"What I think about most when I walk around the house is who has been here, who has done what in this particular space," Reid told CNN last year. "Because, you know, just to think that I am able to walk here now when 100 years ago, a president or first lady did, or other guests did, or some of my ancestors did."
Sanders said she believes that the deputy usher will fill Reid's position.
(h/t Los Angeles Times)
Reality
The speculation is Trump is paranoid about Obama spies in the White House.