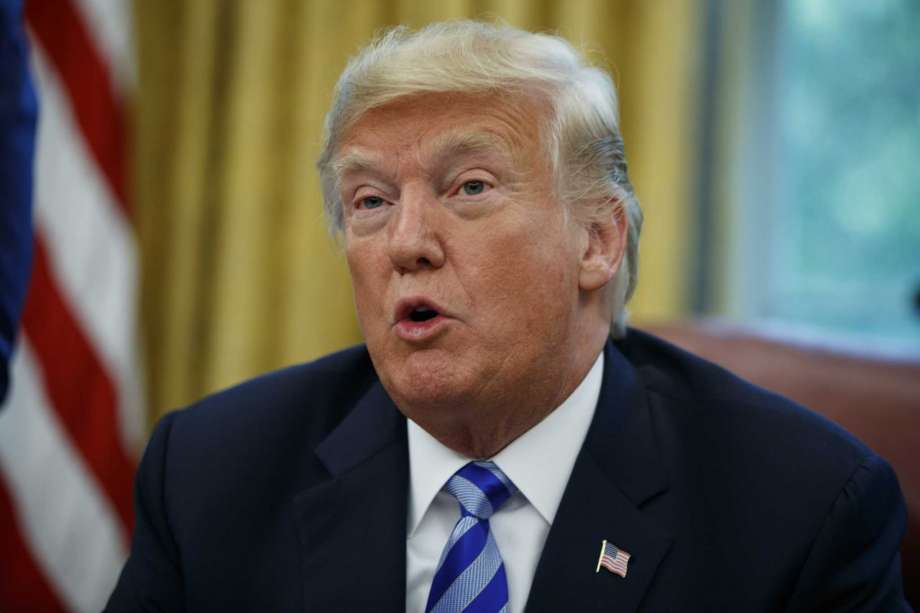 President Trump on Thursday announced that he would cancel a scheduled 2.1 percent across-the-board pay increase for federal workers, as well as locality pay increases.
"In light of our Nation's fiscal situation, Federal employee pay must be performance-based, and aligned strategically toward recruiting, retaining, and rewarding high-performing Federal employees and those with critical skill sets," Trump wrote in a letter to the Speaker of the House and the president of the Senate.
The proposal sets up a fight with Congress, which could effectively overturn the action in upcoming spending legislation. Without such intervention, the move would affect most of the 2.1 million federal employees around the nation, about 1.7 million of which live in areas outside of the Washington, D.C., metro area.
Members of the military, on the other hand, are on schedule to receive a 2.6 percent pay increase.
Last year, the Trump administration approved a 1.4 percent increase in federal pay and a 2.4 percent increase in military pay.
In the letter, Trump said he had the authority to propose an alternative pay schedule based on Title V of the U.S. Code, which allows the president to alter scheduled pay changes he deems inappropriate in light of "national emergency or serious economic conditions affecting the general welfare."
Trump's 2019 budget proposal sought to freeze federal pay, but the Senate Appropriations Committee included a 1.9 percent pay bump in its spending plans for 2019. The House version of the bill did not include such an increase, and sought reductions to spending on federal pension plans.
The two chambers are scheduled to meet in the coming weeks to work out the differences between their bills, negotiations which could effectively override Trump's move to cut pay. Trump has not indicated if he would veto such a measure if it included a pay increase.
Democrats, and some Republicans, blasted the move.
"For someone who claims to be a leadership maven, President Trump certainly gives the impression through his actions that he has no idea how to run an effective organization," said Rep. Steny Hoyer (D-Md.), the No. 2 Democrat in the House.
[The Hill]
Reality
Trump's Space Force: Billions.
Pentagon budget increase: $94 billion.
Trump farm bailout: $6 billion.
Trump golf outings: $77 million.
Mnuchin flights: $1 million+
Price flights: $1 million+
Pruitt flights & phone booth: $211k
Zinke door: $139k
Carson dining set: $31k