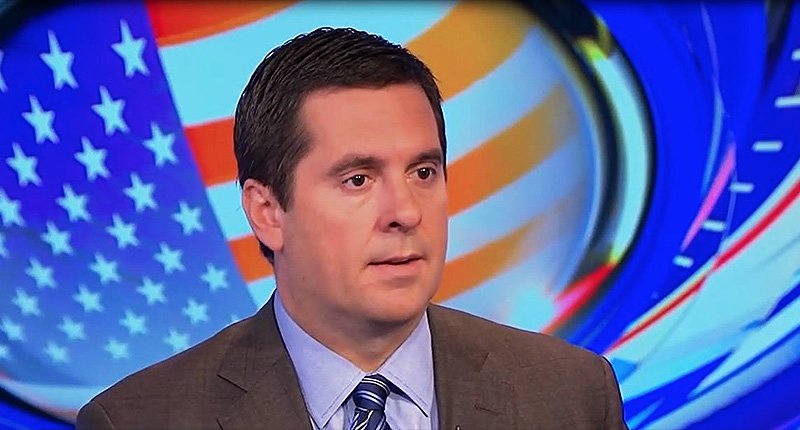 Senate intelligence committee Chairman Richard Burr (R-NC) on Friday told CNN claims that Barack Obama's national security adviser, Susan Rice, improperly unmasked individuals within Donald Trump's campaign were "created by Devin Nunes," the chairman of the House Intelligence Committee.
"The unmasking thing was all created by Devin Nunes, and I'll wait to go through our full evaluation to see if there was anything improper that happened," Burr said. "But clearly there were individuals unmasked. Some of that became public which it's not supposed to, and our business is to understand that, and explain it."
Burr's comments come as Rice met privately with the committee on Friday in their investigation into Russian meddling in the 2016 presidential election. Rice was roped into the probe after Nunes held a hastily-organized press conference in March alleging the names of Trump officials were illegally unmasked by Obama's national security adviser.
Nunes' press conference seemed to give credence to Trump's unsubstantiated claim that Obama "wiretapped" Trump Tower during the campaign. The News Yorker's Ryan Lizza reports the White House put out an "all-points bulletin" to "find something" that would substantiate the president's charge. Rice has maintained she did not do anything improper involving "unmasking" Trump officials.
"Ambassador Rice met voluntarily with the Senate Select Committee on Intelligence today as part of the committee's bipartisan investigation into Russia's interference in the 2016 US presidential election," Erin Pelton, a spokesperson for Rice, said. "Ambassador Rice appreciates the Committee's efforts to examine Russia's efforts to interfere, which violated one of the core foundations of American democracy."
Burr told CNN the committee intends to interview officials in both the Trump and Obama administrations.
"I think we're interested in any folks that were in the last administration that had some hand in what we did or did not do in response to Russian meddling in our elections," Burr said. "I won't get into when they're coming or what the extent of the list is, but I think it's safe to say that we've had everybody that was involved in decision-making at the last administration on our list, and they're periodically coming. Some have been in. Some still have yet to come in."