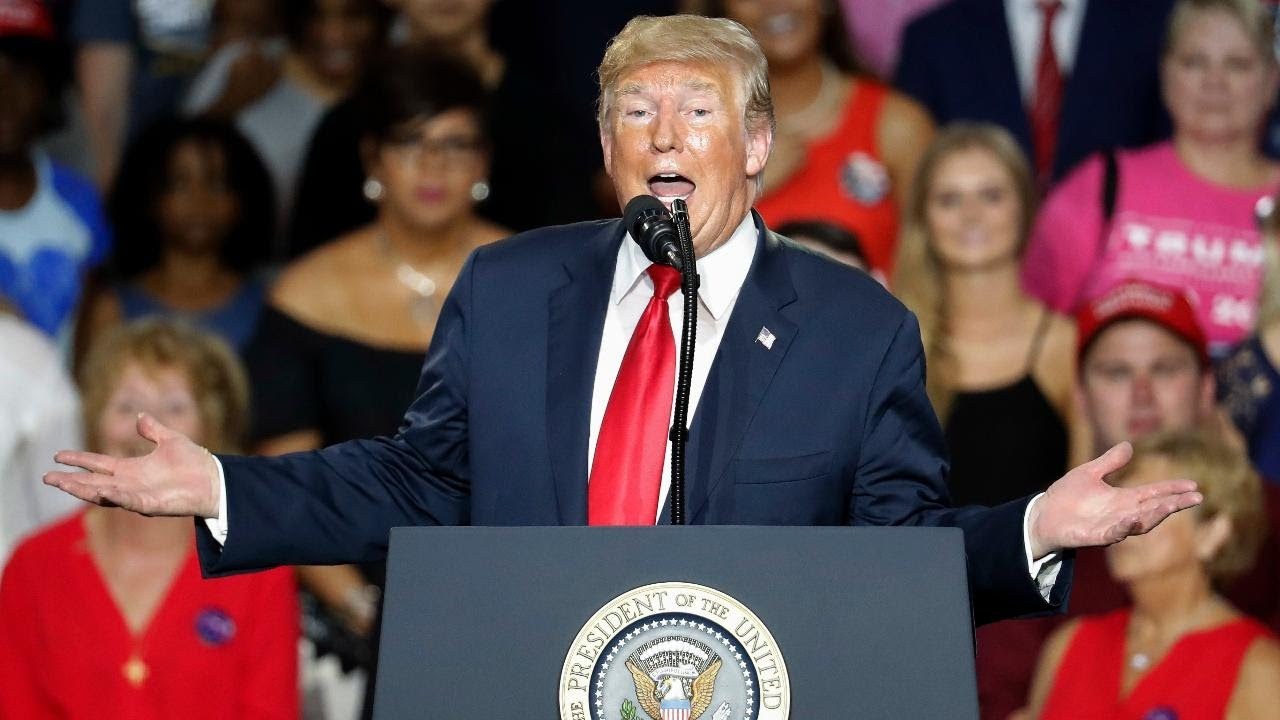 During a raucous rally in Ohio that hit on a number of familiar themes from his earlier rallies, President Donald Trump once again took swipes at the media, calling MSNBC "disgusting" and prompting a chant of "CNN sucks."
"They had this false report that I was supporting somebody else and they were right," he said before laughing, "It was fake news."
"They were right and I was supporting somebody else, Steve Stivers but he's in a  totally different district. Did they apologize…"
Then turning to the media bullpen, Trump asked, "Did you apologize for that mistake?"
That prompted loud boos and chants of "CNN sucks" from the crowd.
Finally, continuing on with his story only after the anti-CNN chants died down, Trump continued on, taking another media jab: "So, I heard that Troy was like my second choice. I said he was my first choice. He has always been the one I want to win. It's always dangerous when you do this…They give us false records."
The mistake Trump was referring to a tweet he sent out on August 2 calling for people to get out and vote for Stivers, who is not on the special election ballot.
Despite calling for the media to apologize during the rally, that tweet — sent by Trump — has since been deleted.
Trump has deleted his tweet telling people to vote for Stivers on the wrong day pic.twitter.com/nRU9iWgjOP

— Colin Campbell (@colincampbell) August 2, 2018
Yet, as it turns out Trump's call for the apology was just the warm-up. Later on during the same Ohio rally, Trump once again hit on the media, calling out CNN and MSNBC by name and once again sparking a fierce reaction from the crowd.
"MSNBC is so corrupt. It is so disgusting, so disgusting. I would say almost worse," Trump said, prompting boos for the media from the crowd.
Then after praising Fox News — even calling out Fox News personalities by name — Trump said to the sycophant and loud crowd, "CNN is down at the bottom of the totem pole. MSNBC isn't even close [to Fox]."
[Mediaite]