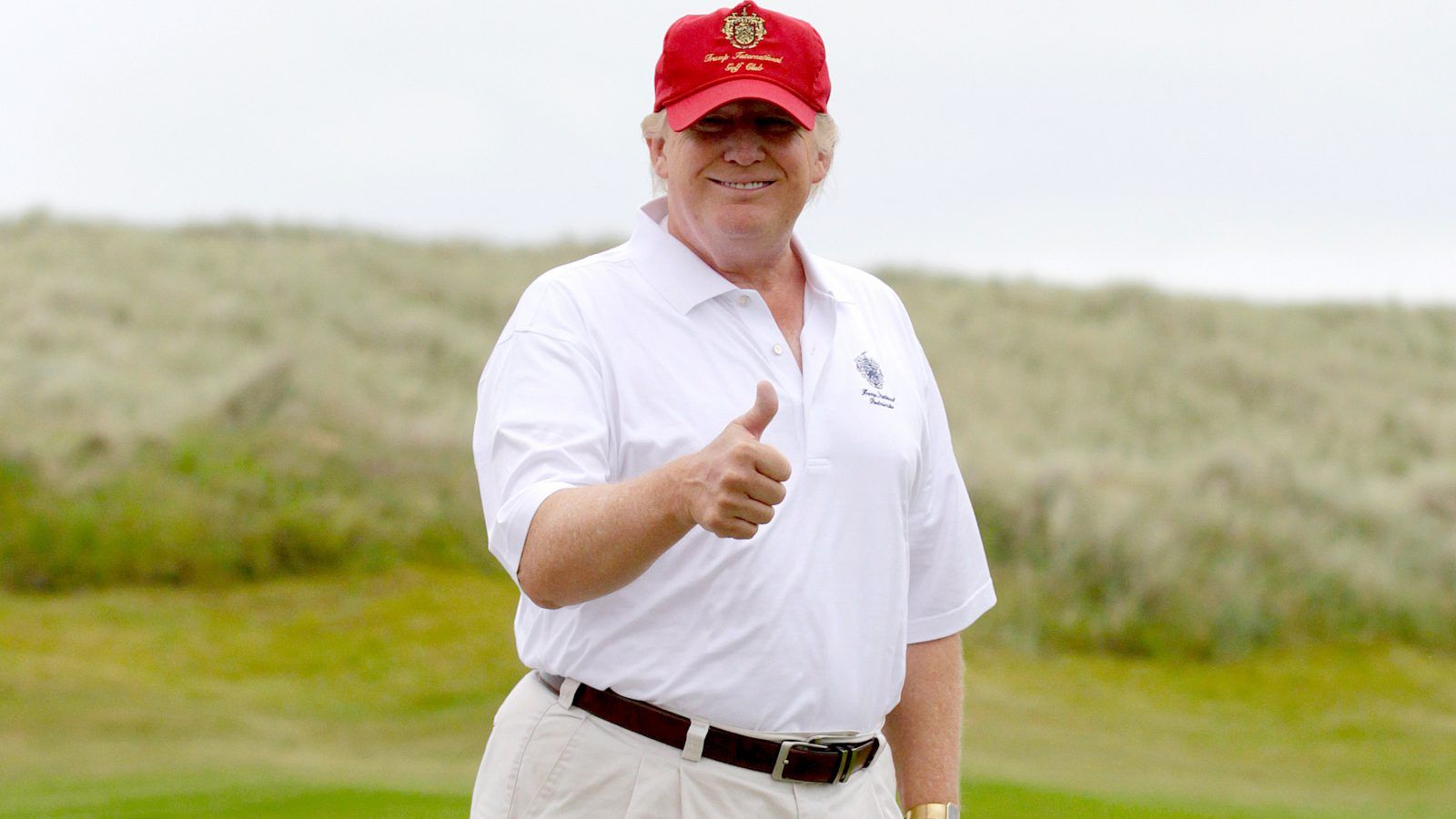 One of President Trump's golf clubs is asking permission from the federal government to hire more foreign workers.
The Trump National Golf Club in Westchester County, New York, filed petitions with the Department of Labor seeking permission to hire foreign staffers to be servers and cooks at the property.
BuzzFeed News first reported on the petitions, which were posted on Wednesday.
The club is making the request through the H-2 visa program, which allows American companies to employ foreign workers using temporary work visas, under the condition that no U.S. workers are qualified for or want the jobs.
The property is asking to hire 14 seasonal workers, with work dates starting in mid-May and ending at the end of October. Servers would earn a minimum wage of $15.20 an hour, with the possibility of overtime pay at $22.80 an hour.
Cooks would make $14.36 an hour, with the possibility of overtime at $21.54 an hour.
Trump properties have sought permission to hire foreign workers in the past. His Mar-a-Lago resort in Palm Beach, Fla., won permission to hire 70 foreign employees last year.
Trump defended the practice during a GOP primary in 2016, saying that it was "very, very hard to get people" for the jobs.
[The Hill]