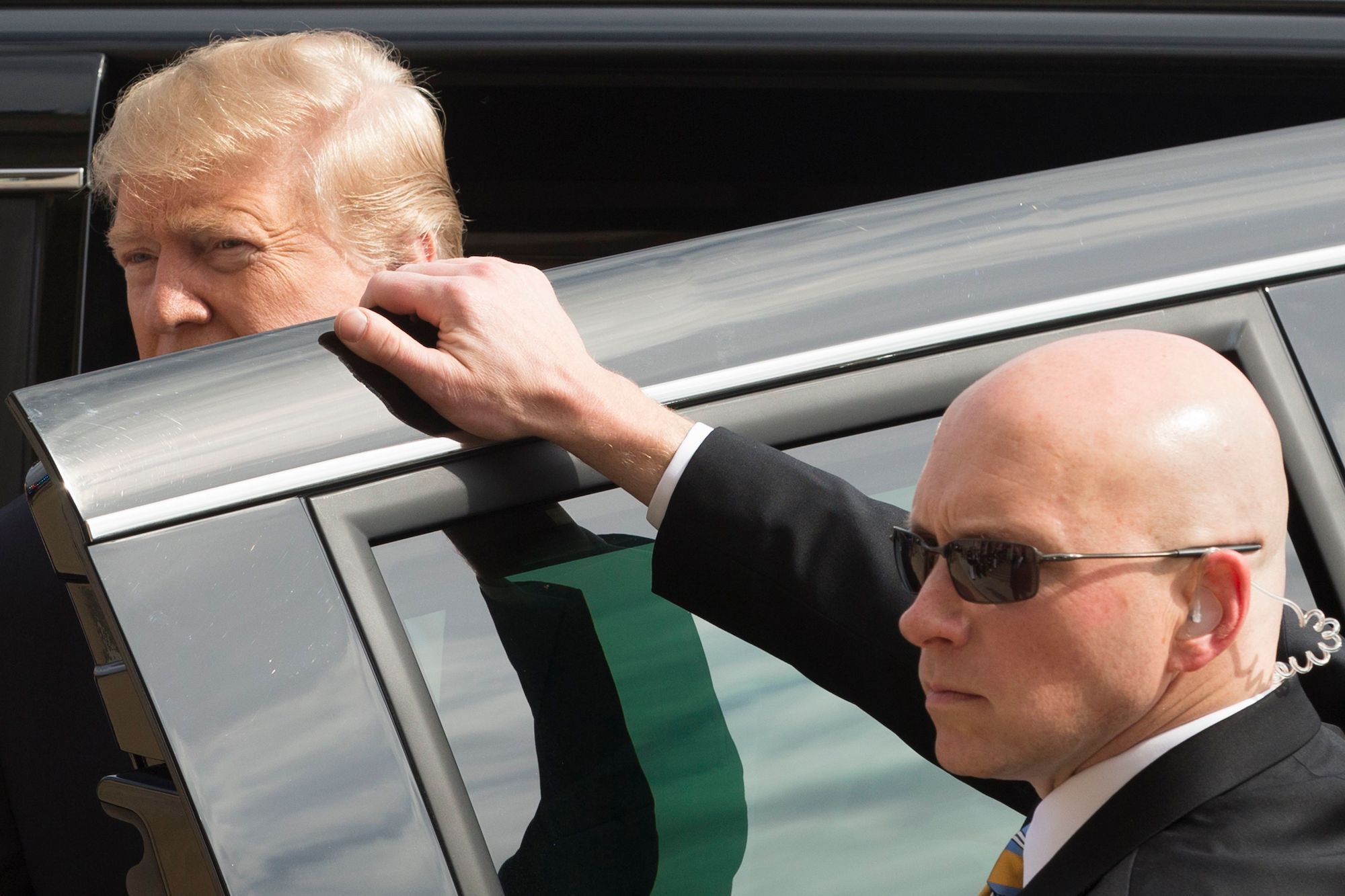 Secret Service personnel traveling with President Trump to his private luxury properties in Palm Beach, Fla., and Bedminster, N.J., pay rates as high at $650 per night for lodging, according to documents obtained by The Washington Post.
The Post investigation tallied the amount of taxpayer dollars spent in Trump's properties and found that the Secret Service spent $159,000 at Trump's D.C. hotel in his first year alone. In the president's out-of-state properties, the Trump company is recorded as charging as much as $17,000 per month for rent.
The newspaper noted that after a thorough search of rentals in the area for comparable homes, the average cost for rent was $3,400.
Trump previously told The Hill in 2015 that he "would rarely leave the White House because there's so much work to be done," but currently he often visits his properties in Florida and New Jersey, Secret Service in tow.
In an October interview with Yahoo News, Eric Trump, the executive vice president of The Trump Organization, answered questions about the president's decision to host the 2020 Group of Seven summit at the president's golf club, Trump National Doral Miami in Florida.
"If my father travels, they stay at our properties for free," Trump said. "So everywhere that he goes, if he stays at one of his places, the government actually spends, meaning it saves a fortune because if they were to go to a hotel across the street, they'd be charging them $500 a night, whereas, you know we charge them, like $50."
Those numbers don't match the Post's findings. Trump told the Post that the company is legally required to charge a fee, though they were unable to find what law he was citing.
The Post's report comes just hours before an appeals court ruled that Democrats cannot sue President Trump over emoluments claims.
More than 200 House and Senate Democrats alleged that the president's holdings and refusal to put his business assets into a blind trust violates the Constitution's Foreign Emoluments Clause, which prohibits federal officials from receiving gifts from foreign countries.
The lawmakers' lawsuit claimed that foreign diplomats' patronage to Trump hotels is exactly the kind of entanglement that the framers of the Constitution hoped to avoid.
Separately, Democrats on the Senate Judiciary Committee have requested details on Trump's travel costs as part of negotiations over legislation regulating the Secret Service. However, Treasury Secretary Steven Mnuchin has told the committee that he opposes releasing that information until December, after the general election.
The White House did not immediately respond to a request for comment.
[The Hill]