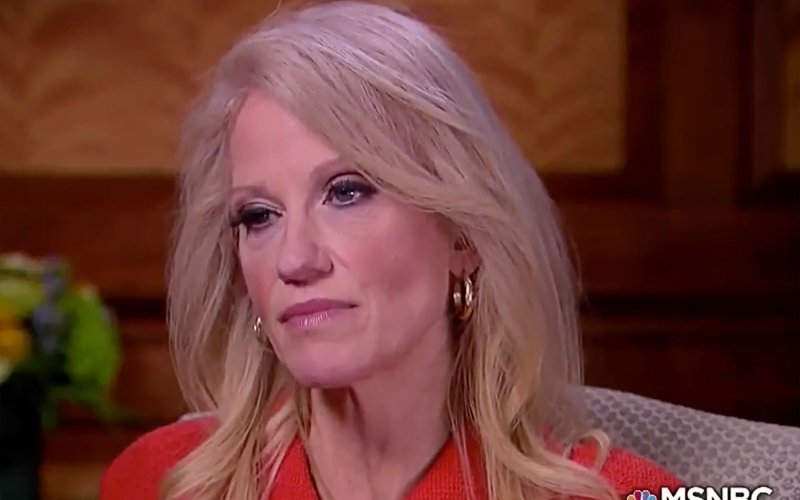 Kellyanne Conway, counselor to President Donald Trump, reportedly cited a made-up terrorist attack in Bowling Green, Kentucky, to justify the administration's highly controversial travel and refugee ban in more than one interview.
Conway has been widely derided on social media and by critics since last week, when she falsely claimed on MSNBC that an attack called "the Bowling Green massacre" had prompted former President Barack Obama to suspend the U.S.'s Iraqi refugee program for six months. There was no such terrorist attack.
Conway soon apologized, describing it as an "honest mistake." She said she meant to say "Bowling Green terrorists" in reference to two Iraqi refugees who were arrested in Bowling Green in 2011 on terrorism-related charges.
The magazine Cosmopolitan reported Monday that Conway cited the non-existent "massacre" in an interview with one of its reporters a few days before she made the claim on MSNBC, on Jan. 29, with additional details.
"He did, it's a fact," Conway told Cosmo, arguing that Obama had also banned Iraqi refugees from the U.S. (he did not ban them, but slowed down the resettlement program and revetted some refugees who had been admitted already).
"Why did he do that? He did that for exactly the same reasons," Conway told Cosmo. "He did that because two Iraqi nationals came to this country, joined ISIS, traveled back to the Middle East to get trained and refine their terrorism skills and come back here and were the masterminds behind the Bowling Green massacre of taking innocent soldiers' lives away."
She cited a made-up "Bowling Green attack" in an interview with TMZ, too.
(h/t Politico)