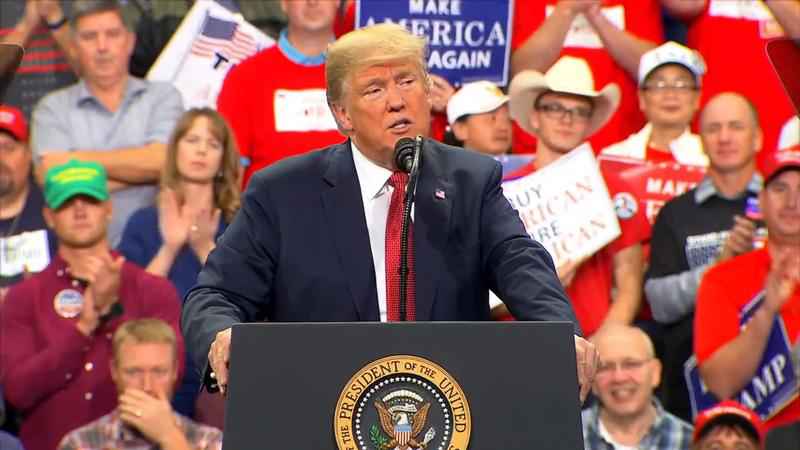 President Donald Trump mocked former Senator Al Franken (D-MN) during a campaign rally in Rochester, Minnesota.
Trump mocked Franken for resigning from his position after being accused of sexual assault. Franken was accused of grabbing a woman during a USO performance.
"Oh, he did something, I resign, I resign, I quit," Trump said as he mocked Franken.
"He was gone so fast," Trump said, adding, "He was replaced by somebody that nobody ever heard of."
Media
President mocks Al Franken for "folding like a wet rag" and predicts his replacement Tina Smith will fight against him in Washington. pic.twitter.com/53R5AiV5VU

— John Croman (@JohnCroman) October 4, 2018