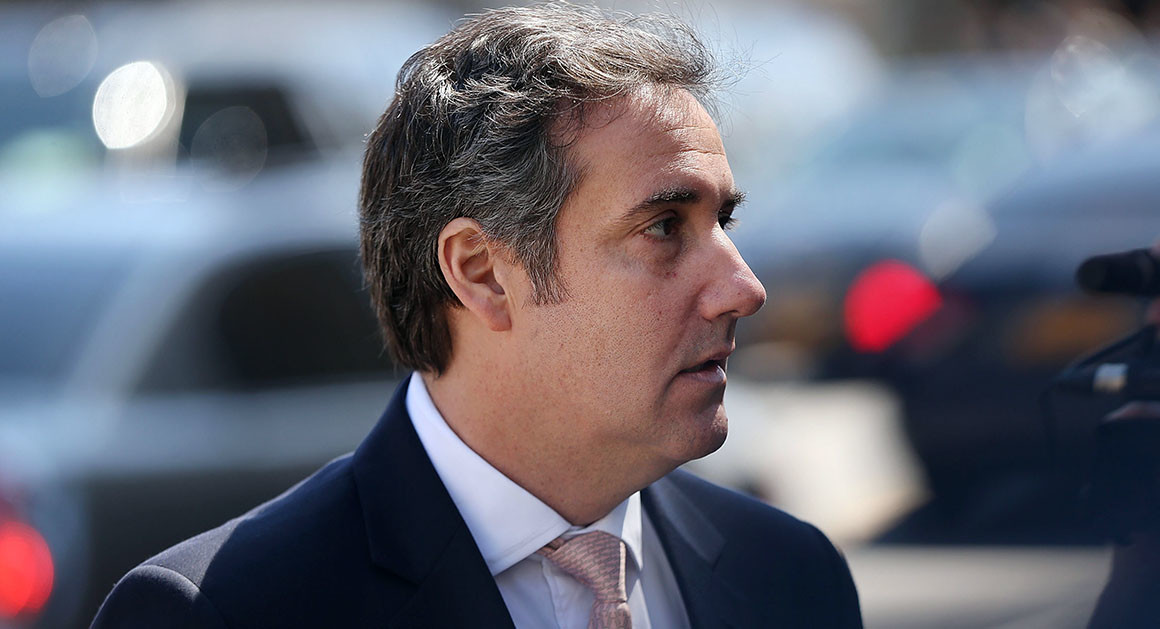 New released audio recordings revealed on Thursday that President Trump's longtime lawyer Michael Cohen made a string of vulgar legal threats to a reporter in an effort to protect Trump.
The audio, taken from a 2015 interview with Cohen and then-Daily Beast reporter Tim Mak and published by NPR – Mak's current employer – on Thursday, reveal Cohen making legal threats to Mak over a piece he was writing about a 1993 Trump biography.
The biography, written by former Newsweek reporter Harry Hurt III and titled "The Lost Tycoon," details a sworn deposition from Trump's first wife, Ivana, who alleged during her divorce proceedings that Trump had raped her.
When he reached out to Trump's then-campaign spokesperson Hope Hicks for more information about the claim, Mak said he received an angry call from Cohen.
According to Mak, the lawyer initially attempted to convince him not to go through with the story by falsely claiming that spousal rape was not a crime.
"You're talking about Donald Trump, you're talking about the frontrunner for the GOP, presidential candidate, as well as private individual, who never raped anybody and of course understand that by the very definition you can't rape your spouse," Cohen said in one audio recording.
Spousal rape has been illegal in the state of New York, where Donald and Ivana Trump resided during their marriage, since 1984. The incident to which Ivana Trump's claim refers took place in 1989.
"Mark my words for it, I will make sure that you and I meet one day over in the courthouse and I will take you for every penny you still don't have, and I will come after your Daily Beast and everybody else that you possibly know," Cohen went on. "Do not even think about going where I know you're planning on going. And that's my warning for the day."
"Michael, besides the warning, do you have a substantive comment that I can include in the piece that reflects your views on this?" Mak responds.
"I have no views because there's no story," Cohen said before warning Mak to "tread very f—ing lightly because what I'm going to do to you is going to be f—ing disgusting."
"Do you understand me? Don't think you can hide behind your pen because it's not going to happen." Cohen said. "I'm more than happy to discuss it with your attorney and with your legal counsel because motherf—er you're going to need it."
The release of the audio recordings come amid Cohen's ongoing legal trouble.
Cohen is at the center of special counsel Robert Mueller's probe into Russian meddling in the 2016 presidential election. His home and office were raided by the FBI last month as part of Mueller's investigation.
[The Hill]