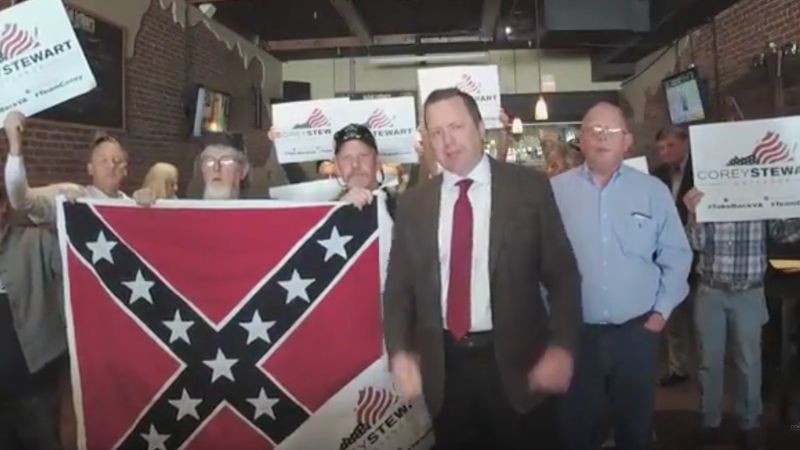 Trump tweeted about another GOP primary in a way that is sure to give Republicans heartburn.
While national Republicans are likely to distance themselves from Corey Stewart — the GOP nominee in Virginia's Senate race who has embraced Confederate symbols and neo-Nazi figures — Trump congratulated Stewart on his win.
"Congratulations to Corey Stewart for his great victory for Senator from Virginia," Trump tweeted Wednesday morning. "Now he runs against a total stiff, Tim Kaine, who is weak on crime and borders, and wants to raise your taxes through the roof. Don't underestimate Corey, a major chance of winning!"
Trump's praise of Stewart is far different from other Republicans, who lament the fact that Stewart won and have condemned Stewart's embrace of Confederate symbols.
"I am extremely disappointed that a candidate like Corey Stewart could win the Republican nomination for U.S. Senate," Bill Bolling, a Republican and former lieutenant governor of Virginia, tweetedTuesday night. "This is clearly not the Republican Party I once knew, loved and proudly served. Every time I think things can't get worse they do, and there is no end in sight."
[Mic]