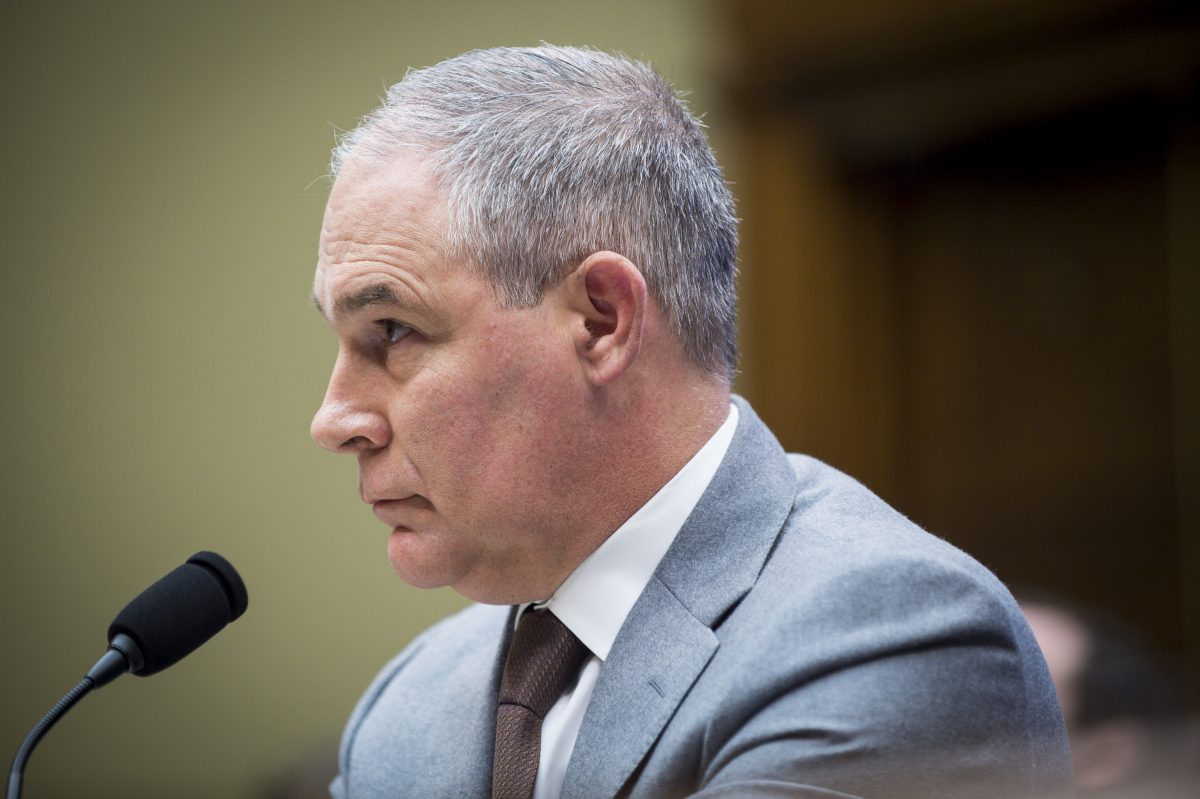 The Environmental Protection Agency's spokesperson, Jahan Wilcox, was not exactly in the mood when a reporter from The Atlantic called to ask him about the abrupt departure of an EPA staffer shortly after her Congressional testimony was made public.
In fact, in lieu of civility, Wilcox refused comment and said this to The Atlantic's Elaina Plott: "You have a great day, you're a piece of trash."
Wilcox's remark to Plott came after the reporter asked about the departure of top EPA aide Millan Hupp.
While Hupp's name may not be well-known outside of EPA circles, the director of scheduling and advance —  who will officially leave her post on June 8 — is at the center of a number of scandals plaguing EPA head Scott Pruitt from her non-House sanctioned pay raise to calling to inquire about a used mattress from a Trump hotel.
Her testimony also contributed to the growing laundry list of scandals surrounding Pruitt, from the aforementioned used mattress call to using work computers and time for Pruitt's personal errands and his too good to be true sweetheart apartment rental.
The 26-year-old Hupp, who worked for Pruitt in Oklahoma before coming to Washington was reportedly tired of "being thrown under the bus by Pruitt," according to the source that informed The Atlanticof her departure.
While Wilcox refused comment on Hupp's leaving, The Atlantic also confirmed her departure via correspondence and a second EPA source.
UPDATE: In addition to Hupp's resignation, Scott Pruitt's counsel also reportedly resigned.
NEWS: Just told by senior EPA person that Sarah Greenwalt, senior counsel to Pruitt, has also resigned. Asking EPA public affairs for confirmation. Comes after another aide Millian Hupp also resigned today

— Eric Lipton (@EricLiptonNYT) June 6, 2018
[Mediaite]