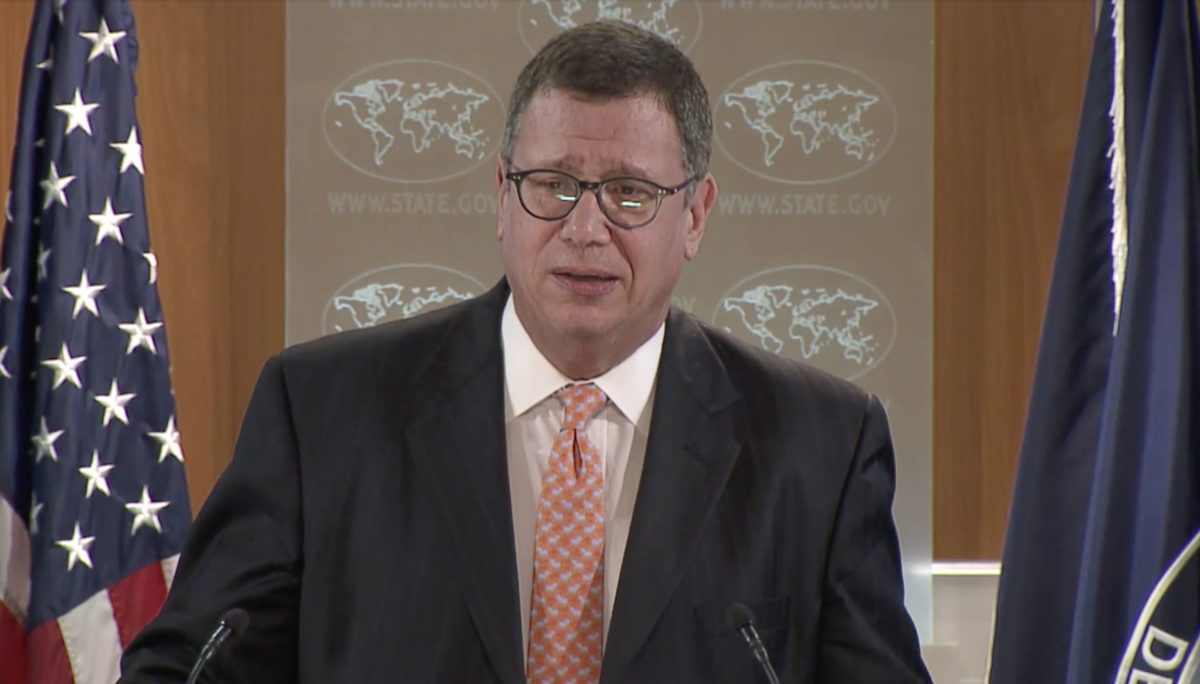 Rex Tillerson is not the only member of the State Department getting fired today. Now there are reports that one of Tillerson's top colleagues is also on his way out for contradicting the White House's characterization of President Trump's decision to fire the secretary of state.
Shortly after Tillerson's ouster was publicly confirmed, State Department Undersecretary of Public Diplomacy Steve Goldstein released a statement saying Tillerson never spoke to Trump about today's decision, and had every intention of remaining in his position. This directly challenges the notion that the White House told the secretary he would be phased out, and it also rebukes what Trump said about how he and Tillerson have spoken about this for "a long time."
As it were, multiple reporters have heard that now Goldstein is about to get the boot:
BREAKING: Officials: White House fires top Tillerson aide who contradicted account of secretary of state's dismissal.

— The Associated Press (@AP) March 13, 2018
JUST IN: Under Secretary of State Steve Goldstein is being fired for contradicting the account of Rex Tillerson's dismissal, White House official tells @PeterAlexander

— NBC Politics (@NBCPolitics) March 13, 2018
Breaking: Undersecretary of State who contradicted WH line on #Tillerson firing is fired himself. Steve Goldstein tells CNN he was informed by WH personnel office.

— Jim Sciutto (@jimsciutto) March 13, 2018
And now, Goldstein himself has confirmed — via Dave Clark of Agence France.
Undersecretary of State Steve Goldstein confirms he was sacked: "This has been the honor of my lifetime … I look forward to getting some rest."

— Dave Clark (@DaveClark_AFP) March 13, 2018
[Mediaite]