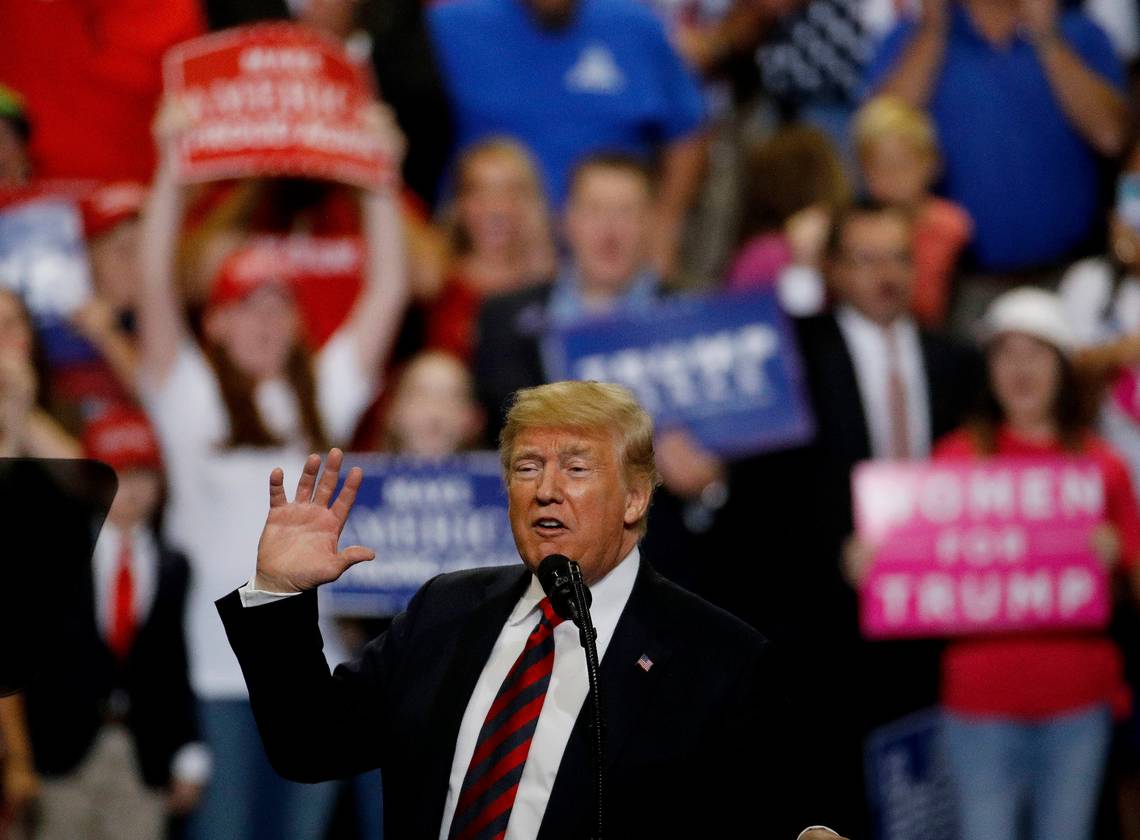 Donald Trump said at a September campaign rally for now-Sen. Josh Hawley (R) in Missouri:
They're so lucky that we're peaceful.Law enforcement, military, construction workers, Bikers for Trump — how about Bikers for Trump? They travel all over the country. They got Trump all over the place, and they're great. They've been great. But these are tough people. These are great people. But they're peaceful people, and Antifa and all — they'd better hope they stay that way. I hope they stay that way. I hope they stay that way.
Trump's public comments are often more strategic than his critics give him credit for. He will routinely suggest something without technically saying, "This is what I want." And he will generally lather himself in plausible deniability. "It would be very bad" and "I hope they stay that way" allow him to say he doesn't actually want this thing he's hinting at to happen.
Media
https://www.realclearpolitics.com/video/2018/09/21/watch_live_president_trump_holds_make_america_great_again_rally_in_springfield_mo.html