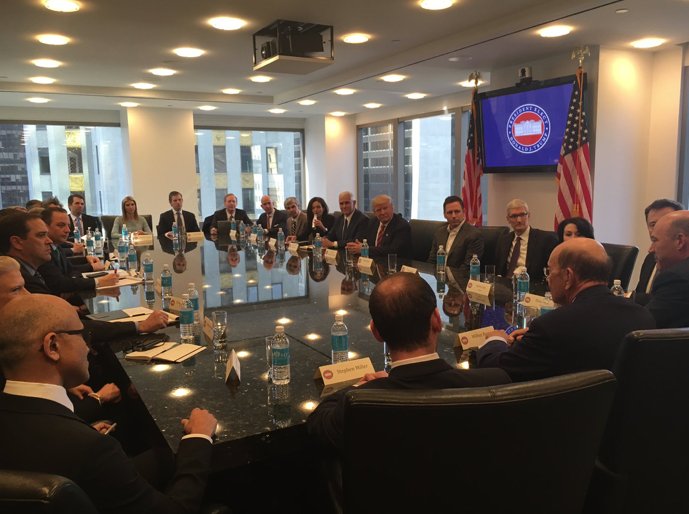 Every day is "take your kids to work day" when you're Donald Trump — at least it's starting to seem that way. The president-elect met Wednesday with top technology executives in Trump Tower in New York City, and it turned out that his adult children Ivanka, Donald Jr., and Eric Trump had come along for the ride:
Look who's sitting at the head of the table in Trump's official meeting with tech CEO's: Don Jr., Ivanka Trump and Eric Trump. pic.twitter.com/xUYo3QL0g7

— Christina Wilkie (@christinawilkie) December 14, 2016
Also in the room were Apple CEO Tim Cook, Amazon's Jeff Bezos, Tesla's Elon Musk, Sheryl Sandberg of Facebook, Larry Page and Eric E. Schmidt of Google parent Alphabet, and Microsoft CEO Satya Nadella, along with several other tech leaders.
Notably, Trump has vowed to put his business in a "blind trust" run by Donald Jr. and Eric. Already the "blindness" of such a trust is suspect as a true blind trust is run by an independent trustee — and typically, not trustees that accompany the U.S. president to major conversations about the tech industry.