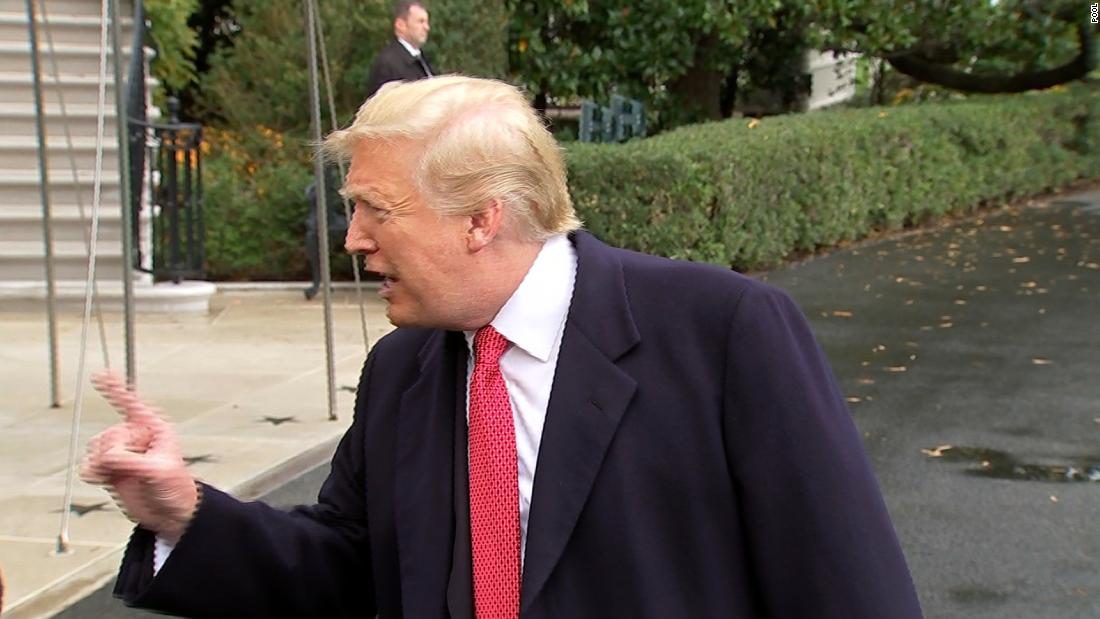 President Trump on Friday criticized a question from CNN reporter Abby Phillip as "stupid" while speaking with reporters on the White House lawn on Friday.
In a gaggle with reporters, Trump was asked by Phillip if he was hoping that Matthew Whitaker, the acting attorney general appointed on Wednesday and a past critic of Robert Mueller's special counsel investigation, would "rein in" the Russia probe.
"Do you want [Whitaker] to rein in Robert Mueller?" Phillip asked.
"What a stupid question that is," Trump responded. "What a stupid question."
"But I watch you a lot," the president continued. "You ask a lot of stupid questions."
Declining to answer, Trump then walked away from the gaggle as Phillip and other reporters shouted questions in response.
President Trump: "What a stupid question that is." pic.twitter.com/W0xR292vfC

— CSPAN (@cspan) November 9, 2018
Trump's comments aimed at Phillip come as he increasingly feuds with CNN, the cable news network he has long battled.
Trump also called April Ryan, a contributor to the network, a "loser" on Friday. And he again criticized CNN White House reporter Jim Acosta, with whom he is feuding.
On Wednesday night, the White House suspended Acosta's press pass after the reporter pressed Trump on his statements about a migrant caravan at a press conference earlier that day.
The White House then tweeted out an apparently doctored video first posted by the conspiracy site InfoWars to claim that Acosta physically struck a White House intern who was attempting to take his microphone.
Acosta's arm briefly brushed the White House aide's arm as she reached in to take his microphone, but Acosta did not put his hands on the aide.
"We will … never tolerate a reporter placing his hands on a young woman just trying to do her job as a White House intern," White House press secretary Sarah Huckabee Sanders said in a statement. "This conduct is absolutely unacceptable."
CNN responded in a statement, stating that Sanders "lied" about the incident between Acosta and the intern, and used a "fraudulent" explanation to justify rescinding Acosta's press pass.
"It was done in retaliation for his challenging questions at today's press conference," the network said. "This unprecedented decision is a threat to our democracy and the country deserves better."
[The Hill]