Trump Tags QAnon Supporter During Random Twitter Binge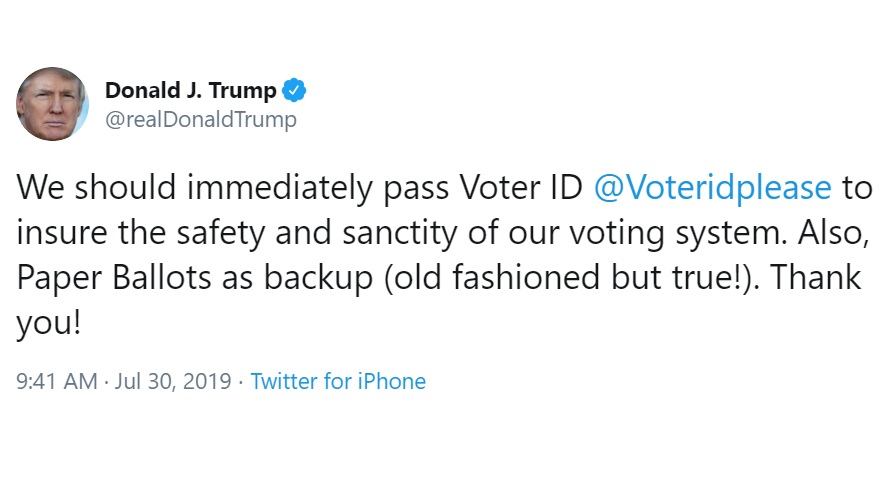 President Donald Trump inadvertently amplified the QAnon conspiracy theory on Tuesday when he tagged a random supporter in the middle of a Twitter binge.
"We should immediately pass Voter ID to insure the safety and sanctity of our voting system," Trump wrote. "Also, Paper Ballots as backup (old fashioned but true!). Thank you!"
Washington Post reporter Josh Dawsey decided to look into who Trump tagged when he wrote that tweet, and it just so happens that @Voteridplease is an account which promotes QAnon.
[Mediaite]