Trump: 'Foolish' for GOP to try to stop tariffs on Mexico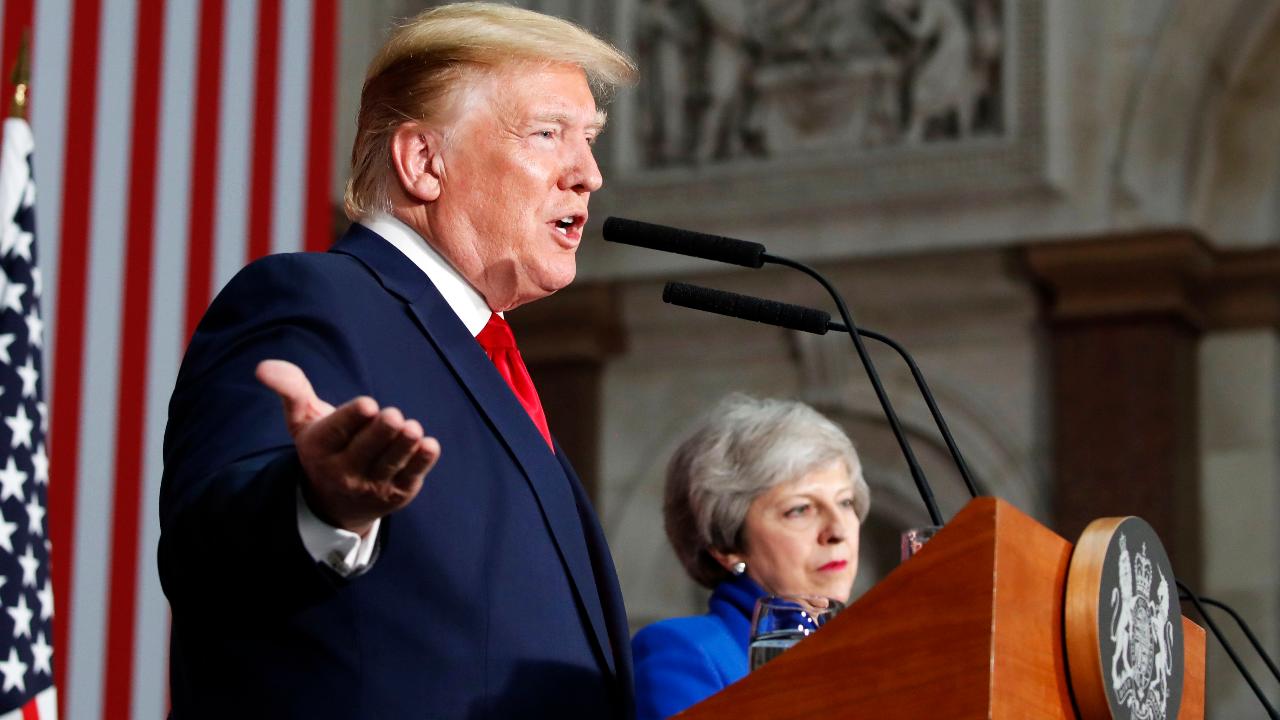 President Trump on Tuesday insisted he will follow through with new tariffs on Mexico if it does not do more to curb illegal migration and said it would be "foolish" for congressional Republicans to try and stop him.
"We are going to see if we can do something, but I think it's more likely that the tariffs go on," Trump said during a joint press conference with British Prime Minister Theresa May.
Addressing deliberations by Republicans on a measure that could limit his tariff power, Trump said, "I don't think they will do that. I think if they do, it's foolish."
Trump's proposed tariffs on Mexican imports are scheduled to take effect on Monday. A 5 percent tariff on all goods would be imposed, and it could grow to 25 percent by October unless Trump is satisfied with steps taken by Mexico on immigration.
A team of Mexican diplomats is in Washington this week seeking to convince the administration to back away from the plan, which has also unsettled U.S. businesses. Secretary of State Mike Pompeo is scheduled to break off from Trump's European trip to attend the meetings.
Asked if Mexico has done enough to avoid the tariffs, Trump responded "no, we haven't started yet" and reaffirmed the tariffs will begin "next week."
But the president added the two countries would be talking over the coming weeks and months and expressed hope Mexico will "step up and give us security for our nation."
Trump's tariffs, which were opposed by some of his closest trade advisers, have also run into resistance on Capitol Hill where Republicans who traditionally support free trade want the president to change course, fearing they could derail efforts to ratify a new North American trade pact.
Some GOP senators have floated the possibility of passing legislation to disapprove of the Mexico tariffs and curtail his ability to unilaterally impose tariffs in the future, but there are differences on how to proceed.
Trump suggested GOP lawmakers would be punished politically for going against him, claiming he has a 94 percent approval rating among Republican voters and pointing out "there's nothing more important than borders" for his base.
It remains unclear what Mexico might have to do in order to satisfy the president's concerns.
In announcing the tariffs, Trump tweeted that all illegal immigration would have to "STOP" but administration officials later said there was no specific goal that would need to be met and instead the Mexican government would have to show progress on securing its border with Guatemala, deporting migrants and cracking down on criminal gangs.