Ivanka Trump's clothing company will be spared from tariffs, thanks to her dad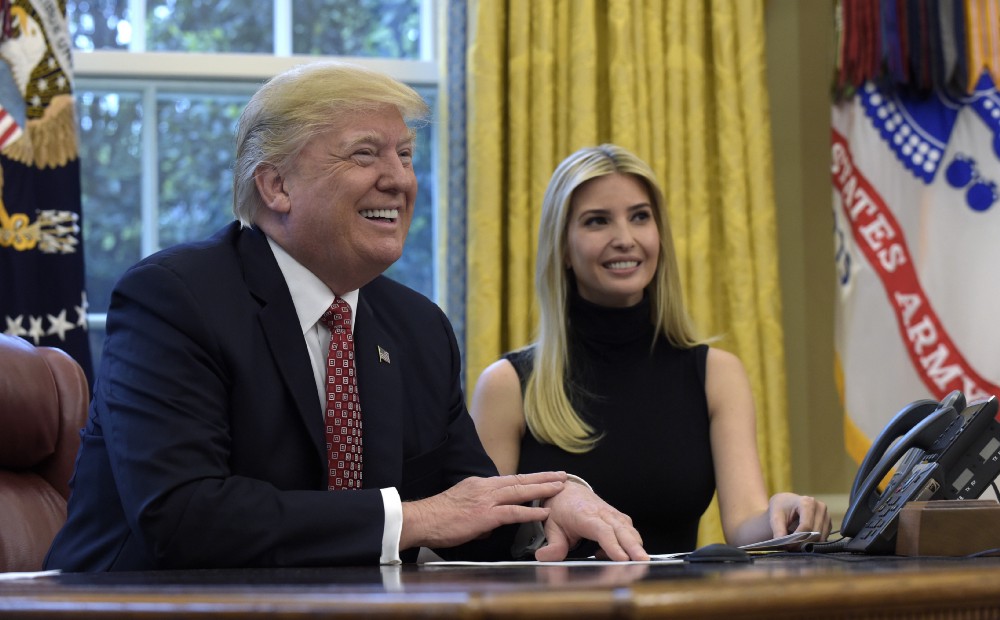 The steel and aluminum industries in China will soon be slapped with tariffs up to $50 billion by President Donald Trump. On Thursday, after China announced their intentions to retaliate against the United States with $50 billion in tariffs of their own against U.S. goods, Trump warned that his administration would respond with another set of tariffs, this time targeting $100 billion worth of Chinese goods.
Exempt from the proposed tariffs against China, however, is the clothing manufacturing industry.
U.S. officials say they used an algorithm to determine which goods to exclude from new tariffs. According to the Washington Post, the list was drafted to achieve "the lowest consumer impact," ensuring goods like clothing and toys were excluded so as not to raise the cost on domestic consumer goods.
Exempting clothing from the tariffs provides a big break to American clothing companies that hold trademarks in China. One of those clothing companies belongs to the First Daughter of the United States, Ivanka Trump.
A recent report by the Huffington Post found that the president's daughter and closest adviser rakes in a total of $1.5 million a year from the Trump Organization while still working at the White House.
Her dual role as adviser to the president and private business executive has continuously raised ethical red flags. No one can be entirely sure that public policy by this administration isn't being driven by business motives, or whether countries may pursue business deals with the Trump family as a means to curry political favor with the administration.
The clearest example of this ethical line-blurring comes from early in the Trump presidency, when Ivanka dined with Chinese President Xi Jinping at the Trump family's resort in West Palm Beach on the same day China approved three new trademarks for Ivanka's company.