Trump Slams NBC's Chuck Todd at Rally: 'Sleepy-Eyed Son of a B*tch'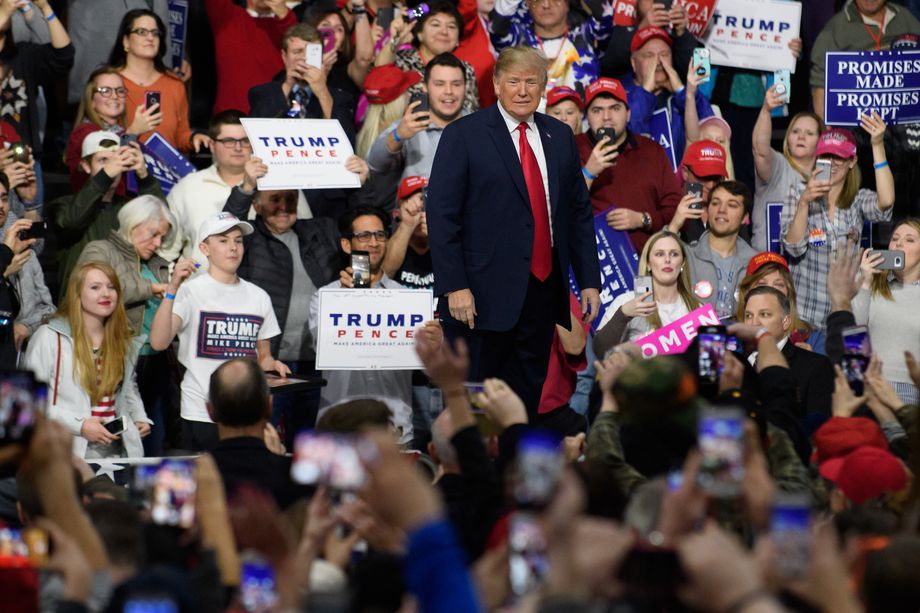 President Donald Trump held a rally in Pennsylvania on Saturday night to support a GOP congressional candidate before the state's special election — and re-upped on his brutal criticisms of the media.
Trump saved most of his vitriol, however, for cable news — most notably NBC News political director Chuck Todd, who he decried using one of his trademark insults.
After boasting of his recent decision to accept a meeting with North Korean dictator Kim Jong Un, Trump turned his ire towards those in the media expressing skepticism of his diplomatic breakthrough.
"They are saying well, Obama could have done that," Trump said. "Trust me, he wouldn't have did that. And neither would Bush and neither would Clinton. And they had their shot. And all they did was nothing."
As he referenced an interview he did about North Korea on NBC's Meet the Press back in 1999, Trump remarked that the show is "now headed by sleepy-eyes Chuck Todd."
"He is a sleepy son of a bitch bitch, I'll tell you," Trump added.
Trump continued to tout his North Korea foreign policy, and took several more shots at NBC, even calling MSNBC "worse than CNN," his arch cable nemesis:
Trump now says MSNBC is worse than CNN. It's "third-rate" and NBC is horrible.

— Ben Jacobs (@Bencjacobs) March 11, 2018
[Mediaite]