Trump Organization orders tee markers featuring presidential seal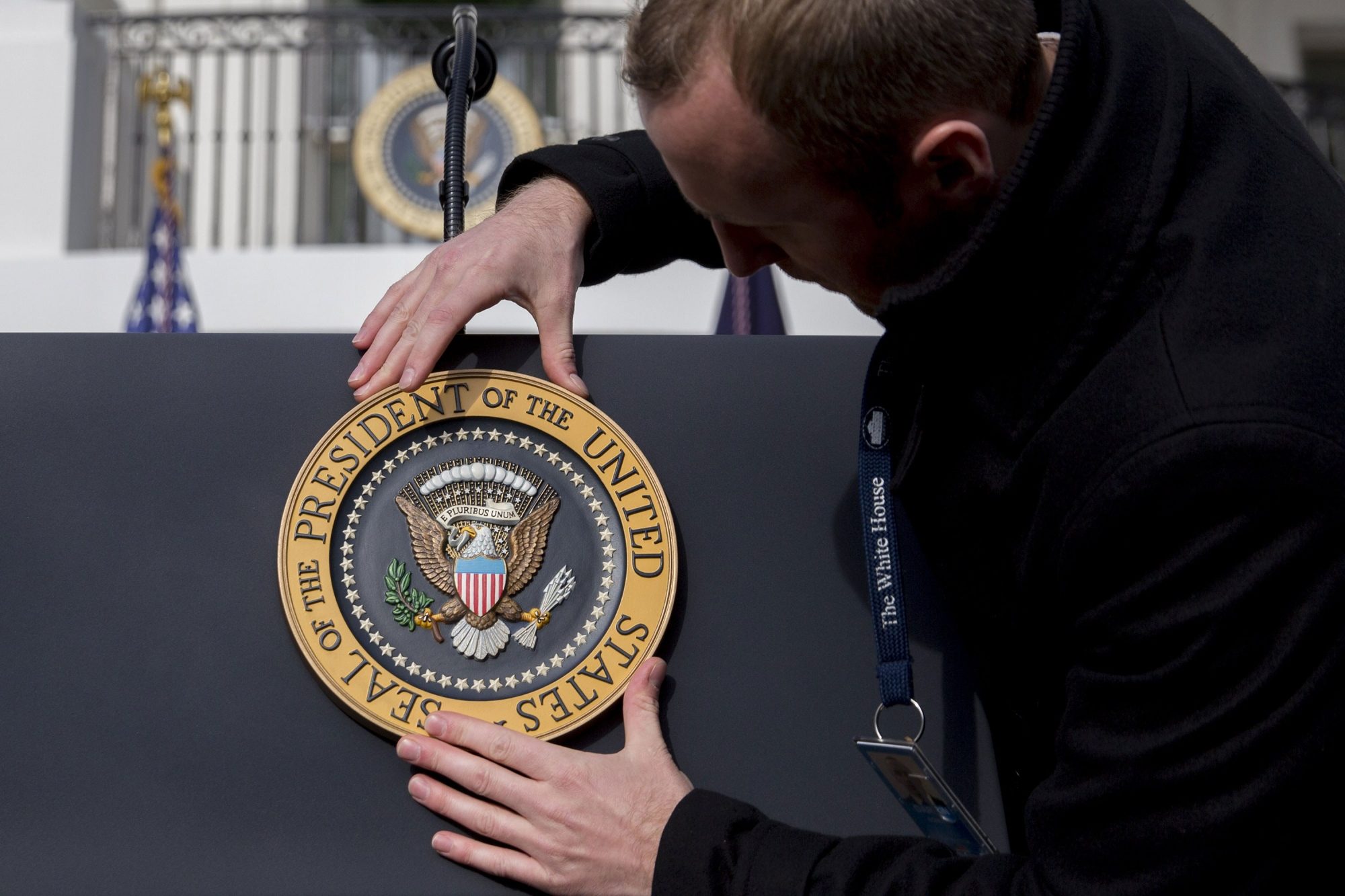 The Trump Organization has ordered tee markers that feature the presidential seal, which could violate a federal law dictating that the seal can only be used for government business, ProPublica reported Monday.
Sign and metalworking company Eagle Sign and Design told ProPublica that it had gotten an order to create dozens of tee markers featuring the presidential seal to be used on Trump golf courses.
One of the markers — used on courses to show golfers where they should tee off — was also displayed in a Facebook album by the company titled "Trump International Golf Course."
The company declined to tell ProPublica who had ordered the markers. However, the publication and WNYC viewed an order form that listed the customer as "Trump International."
"We made the design, and the client confirmed the design," Eagle Sign owner Joseph E. Bates told ProPublica.
Several of Trump's golf courses feature the name "Trump International," including the West Palm Beach, Fla., course that the president frequents while he's at his nearby Mar-a-Lago resort. Some Trump courses have featured markers with the Trump family crest.
Federal law states that the presidential seal can only be used for government business. Use of the seal otherwise can lead to criminal charges and is punishable by up to six months in prison.
The Trump Organization and the White House did not return ProPublica's request for comment. The Department of Justice declined to comment to the publication.
Past presidents, including former President Obama, have used golf balls featuring the presidential seal while golfing in office.
The Trump Organization is being run by President Trump's sons, Eric Trump and Donald Trump Jr., while their father is in office.
[The Hill]