Trump After 'Lock Her Up' Chant: Talk to Jeff Sessions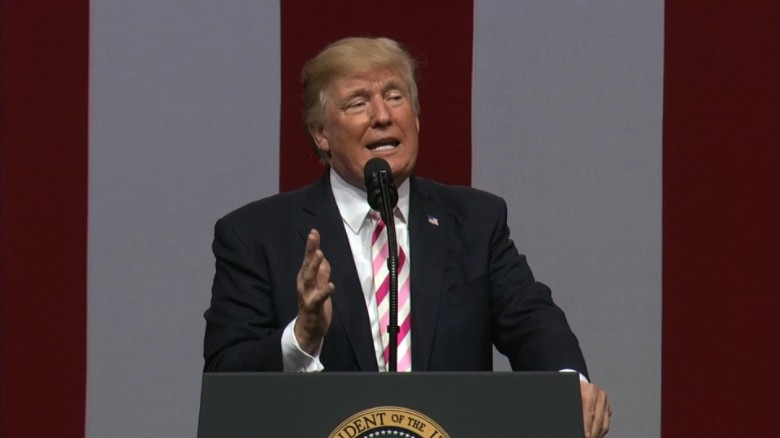 President Donald Trump told an Alabama crowd Friday night that if "Crooked Hillary" Clinton had won the 2016 election, "you would not have a Second Amendment."
"You'd be handing in your rifles," Trump said. "You'd be turning over your rifles."
The comment was met by chants of "lock her up," reminiscent of his own campaign rallies during the 2016 presidential rally.
"You've got to speak to Jeff Sessions about that," Trump replied, referencing his US attorney general.
Though Trump had threatened to pursue charges against Clinton before the election, after the election he signaled he would not.
Trump told The Wall Street Journal on November 11 that "it's not something I've given a lot of thought, because I want to solve health care, jobs, border control, tax reform."
He excited rally-goers with mention of the Second Amendment when campaigning for Republican Sen. Luther Strange ahead of Alabama's runoff election next week.
Trump is in Huntsville, Alabama, campaigning for Strange who is up against Roy Moore in Tuesday' Republican primary runoff.
Trump spent much of his speech applauding his administration's work — including its strong support of the Second Amendment.
"We've got a lot of things done — they hate to admit it — including, we have a Supreme Court Justice, Judge Gorsuch, who will save, how about a thing called your Second Amendment? Right? OK, remember that?" Trump said.
[CNN]
Media
https://www.youtube.com/watch?v=jF0alSSQrY4