Trump Fires Long-Time Rally Organizer After Phoenix Speech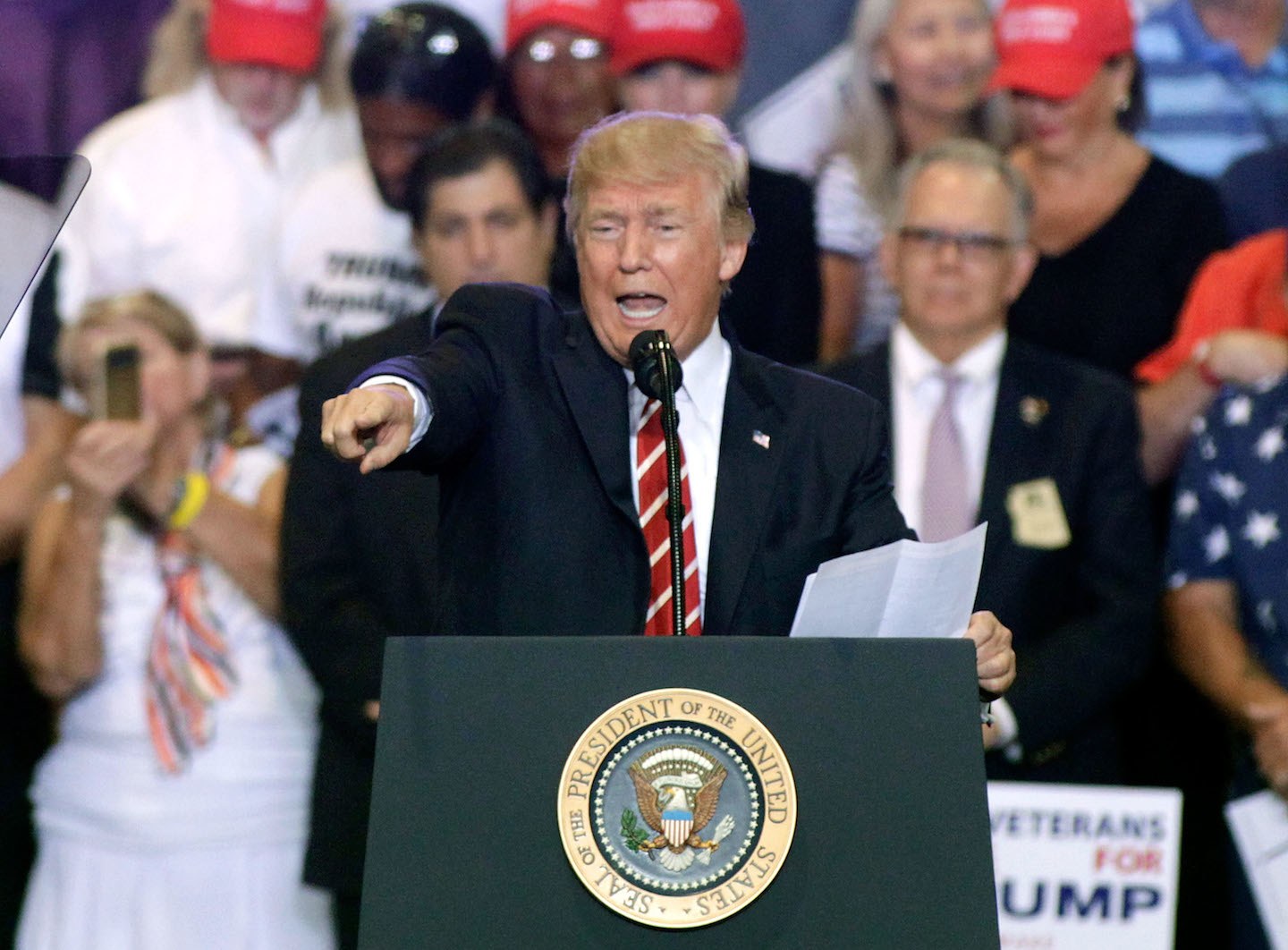 President Trump reprimanded the aide responsible for organizing his August rally in Phoenix, Ariz., after being disappointed by the results and coverage, Bloomberg reported on Monday.
Trump's team reportedly informed George Gigicos, a contractor to the Republican National Committee, that he would not be hired in such a capacity again after the president was apparently left underwhelmed by the optics and crowd size of the event.
Gigicos, a longtime Trump aide who had previously served as the president's director of scheduling and advance, declined to comment to Bloomberg.
Roughly 10,000 people were present when Trump spoke on Aug. 23, according to the Arizona Republic. But Trump saw TV coverage before he ever took the stage indicating the Phoenix Convention Center was less than full.
The president used the speech to deliver a blistering assault on the media after a week of fierce criticism directed at him over his response to the violence at a white supremacist rally in Charlottesville, Va.
The Bloomberg report comes amid a string of high-profile departures by former Trump aides, including special assistant Sebastian Gorka and chief strategist Stephen Bannon.
According to Bloomberg, Gigicos was one of Trump's four longest-serving political aides.
[The Hill]