Trump Urged Mexican President to Help Him Keep Up Border Wall Scam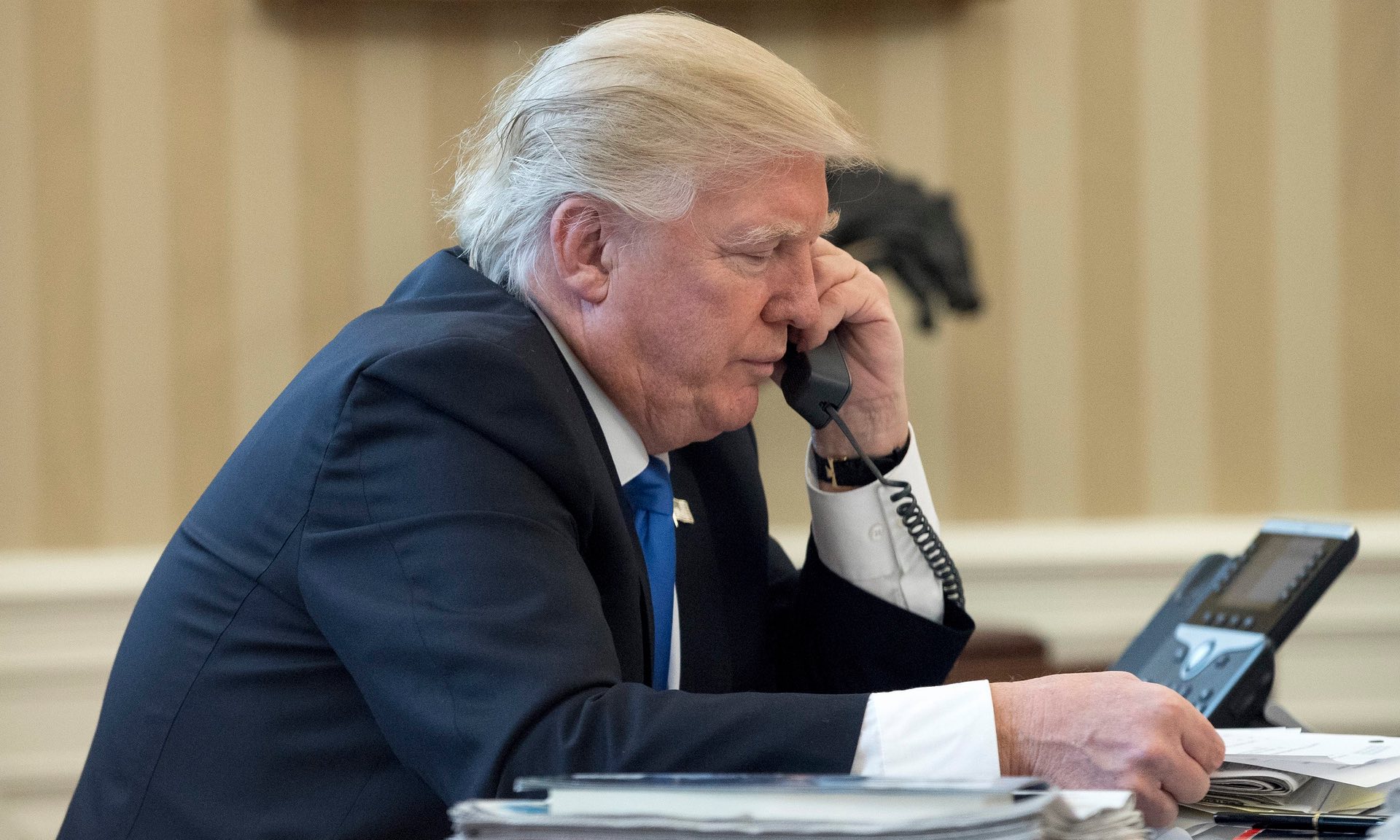 President Donald Trump boasted about his election victory, pressured his Mexican counterpart to remain quiet about a border wall and called New Hampshire a "drug-infested den" in a phone call with Mexican President Enrique Peña Nieto, according to a transcript of the conversation revealed on Thursday by The Washington Post.
The transcript of Trump's conversation with Mexico's leader was one of two phone calls revealed on Thursday, which provide a rare glimpse into the private conversations of a new US president testing his negotiating powers on foreign counterparts.
The January 27 phone call with Peña Nieto came seven days after Trump entered office. In it, he focused mainly on issues of trade and immigration, with contentious moments coming in his insistence that Mexico will eventually pay for a wall along with US southern border. Peña Nieto has insisted publicly his country will not pay for the wall's construction, but Trump demanded he cease making that claim.
"You cannot say that to the press," Trump said on the phone call. "The press is going to go with that and I cannot live with that. You cannot say that to the press because I cannot negotiate under those circumstances."
A day later, Trump carried out a phone conversation with Australian Prime Minister Malcolm Turnbull, which grew sour when Trump rejected an agreement to take in refugees. The transcript shows Trump growing progressively more agitated, eventually telling his Australian counterpart the call was the most irksome of the day.
"I have been making these calls all day and this is the most unpleasant call all day," Trump told Turnbull. "(Russian President Vladimir) Putin was a pleasant call. This is ridiculous."
Trump later ended the phone call abruptly.
The two conversations show a President still working through the complicated nature of bilateral US relationships, often suggesting to his counterparts that he had campaign promises to fulfill in his early days in the White House.
Trump ran for office promising to build a Mexican-funded wall along the southern border. But since taking office, Trump has said that the US will pay for initial construction, with reimbursement from Mexico coming later.
In his conversation with Peña Nieto, Trump said he was willing to say publicly that he and Mexican authorities would continue to negotiate over the wall's payment, which he said "means it will come out in the wash and that is OK."
But he maintained his insistence that Peña Nieto remain quiet about the issue.
"You cannot say anymore that the United States is going to pay for the wall," he said. "I am just going to say that we are working it out. Believe it or not, this is the least important thing that we are talking about, but politically this might be the most important talk about."
Asked to comment on the transcripts, Michael Anton, a spokesman for the National Security Council, said only that he "can't confirm or deny the authenticity of allegedly leaked classified documents."
[CNN]