Trump Stands by Unsubstantiated Voter Fraud Claims: 'It's Really a Bad Situation'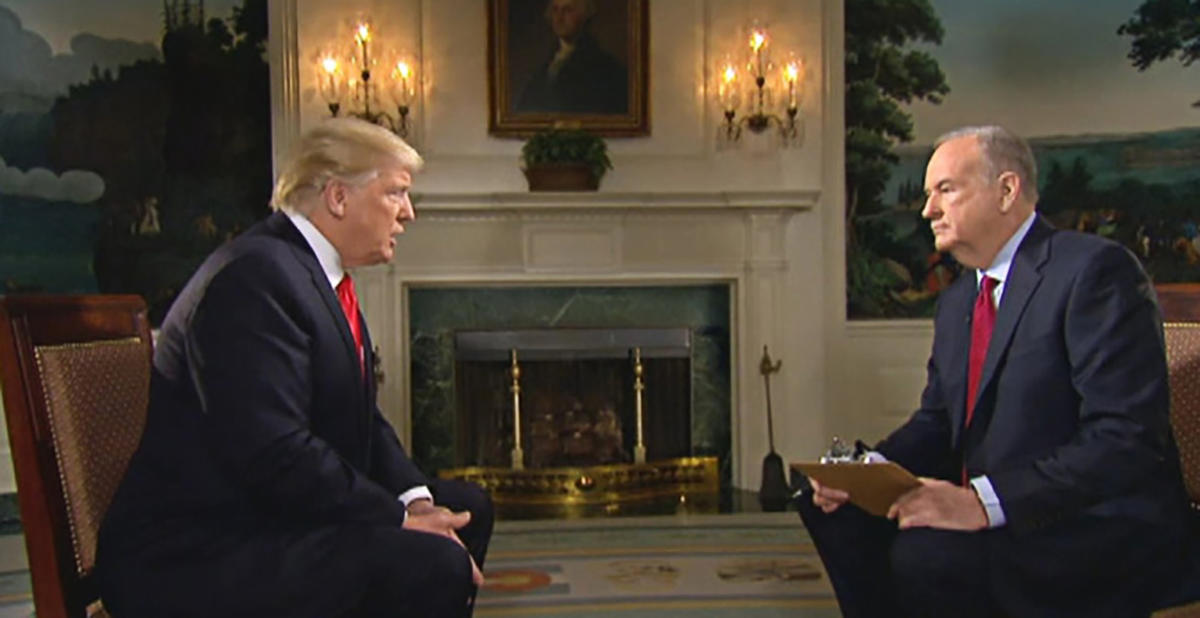 President Trump in a new interview seemingly defends his baseless claims of widespread voter fraud in the 2016 election, maintaining that illegal immigrants and "dead people" around the U.S. were registered to vote.
"Well, many people have come out and said I am right, you know that," Trump told Fox News's Bill O'Reilly in an interview slated to air Sunday.
When O'Reilly notes that Trump needs data to back up his claim that three million undocumented immigrants voted in the election, Trump insisted "a bad situation" exists regarding voter fraud.
"Let me just tell you — when you see illegals, people that are not citizens and they are on registration rolls … look, Bill, we can be babies, but you take a look at the registration, you have illegals, you have dead people, you have this, it's really a bad situation. It's really bad."
Trump threatened last month to launch "a major investigation" into voter fraud in order to "strengthen up voting procedures," though the White House has since not provided details on such an effort.
"I will be asking for a major investigation into VOTER FRAUD, including those registered to vote in two states, those who are illegal and….even, those registered to vote who are dead (and many for a long time)," Trump wrote last month.
"Depending on results, we will strengthen up voting procedures!" he added at the time.
(h/t The Hill)
Media
Watch Bill O'Reilly's interview w/ Pres. @realDonaldTrump Sunday at 4p ET during the #SuperBowl pregame show on FOX. https://t.co/h6qG375hkH pic.twitter.com/4wZ01jYp1e

— Fox News (@FoxNews) February 5, 2017