Trump Administration Freezes All EPA Grants, Forbids Staffers From Talking to the Public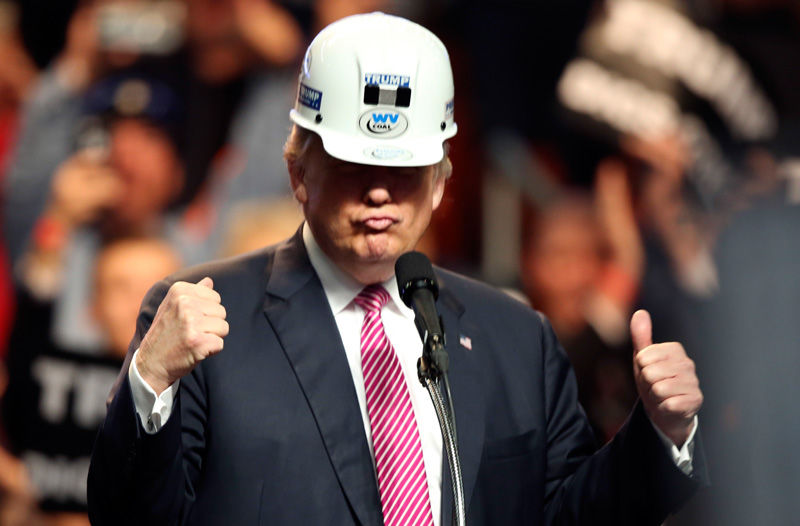 The oil-loving climate change critic President Trump picked to lead the Environmental Protection Agency still hasn't been confirmed by the Senate, but troubling changes are already afoot at the EPA.
According to reports from ProPublica and The Huffington Post, the White House told the agency to immediately suspend its contract and grant programs on Monday and restricted all outgoing communication until further notice, measures a veteran staffer characterized as extraordinary.
The intended duration of the funding freeze was not immediately clear, but the former head of Trump's EPA transition team, Myron Ebell, confirmed that it had been put in place Monday night.
"They're trying to freeze things to make sure nothing happens they don't want to have happen," Ebell told ProPublica. "So any regulations going forward, contracts, grants, hires, they want to make sure to look at them first."
Ebell conceded that the suspension "may be a little wider" than those instituted by previous administrations, but claimed it was still "very similar." Whether or not that is true, however, is difficult to determine, as staffers were told to cease communicating with the public on Monday, The Huffington Post reports.
In an email obtained by site, EPA employees were instructed not to blog, post on social media, issue press releases or update agency websites "until further direction" by Trump officials. Still, some info managed to leak from the agency that, in the last year on record, awarded over $10 billion in grants and contracts across the country.
"Right now we are in a holding pattern," wrote an EPA contracting officer in an email obtained by ProPublica. "The new EPA administration has asked that all contract and grant awards be temporarily suspended, effective immediately. Until we receive further clarification, this includes task orders and work assignments."
While the funding freeze has alarmed many in the scientific community, it's sadly not a complete surprise. After all, the man Trump wants to head the EPA described himself as a "leading advocate against the EPA's activist agenda" on his resume.
(h/t Gizmodo)