Trump Team Seeks Top-Secret Security Clearances for Trump's Children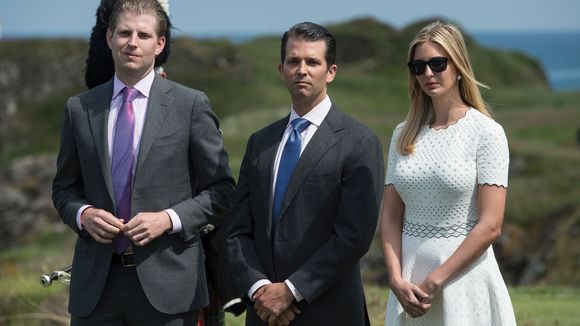 President-elect Donald Trump is potentially seeking top secret security clearances for his children, sources tell CBS News.
The Trump team has asked the White House to explore the possibility of getting his children the top secret security clearances. Logistically, the children would need to be designated by the current White House as national security advisers to their father to receive top secret clearances. However, once Mr. Trump becomes president, he would be able to put in the request himself.
His children would need to fill out the security questionnaire (SF-86) and go through the requisite background checks.
While nepotism rules prevent the president-elect from hiring his kids to work in the White House, they do not need to be government officials to receive top secret security clearances.
The issue raises another layer of questions about the unique role his children are playing and conflicts of interest with their running his network of businesses.
Mr. Trump's children Ivanka, Eric and Donald Jr., as well as son-in-law Jared Kushner, were named to the president-elect's transition team late last week. Though they were an integral part of his campaign team, Mr. Trump's children have all stated that they will not hold formal roles in the government.
"No," Ivanka told CBS News' Lesley Stahl when asked during a "60 Minutes" interview if she would join the administration. "I'm going to be a daughter. But I've– I've said throughout the campaign that I am very passionate about certain issues. And that I want to fight for them."
(h/t CBS News)
Update
USA Today reports that, "it wasn't something [Trump] was expecting right now."
Reality
The fact that his children, who will now be running his business, may have security clearance, as well as a direct line of communication with the President of the United States, makes the concept of a blind trust completely useless. The Trump family will be able to alter government policy to better fit their business ventures or be aware of information months before the rest of the public is notified, allowing an unfair advantage to raise their profits among their competitors.
As Glenn Greenwald put it, "This is not a blind trust in any manner, no matter who calls it that. Stop using this term. It's false."