Jaws Drop As Hyprocrite Donald Trump Criticizes Jay Z For Using Bad Language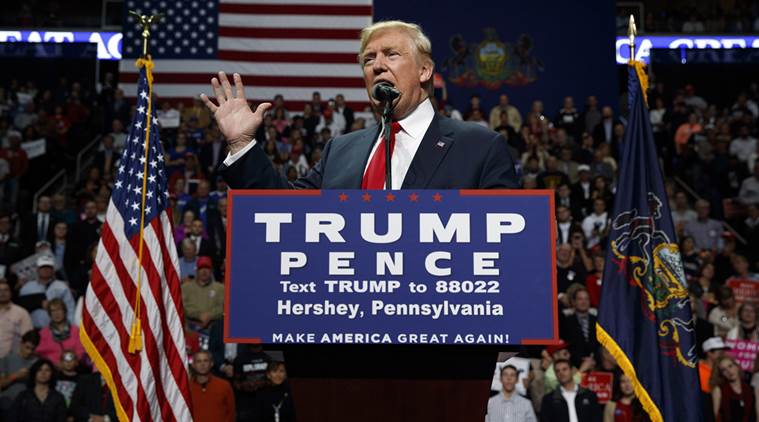 Donald Trump Saturday opened one of the few remaining speeches he has left before Tuesday's election by slamming rapper Jay Z's for using foul language at a concert for Hillary Clinton Friday night.
Jay Z sang songs that included language which some might consider "locker room talk." But then again, we excuse "locker room talk." Right Donald?
"I actually love Jay Z, but the language last night, ooh, I was thinking, maybe I should try that," Trump told a cheering audience in Tampa, Florida. "Can you imagine if I said that? He used every word in the book. I won't even use the initials because they'll get me in trouble."
Friday's concert featured both Jay Z and his wife Beyonce, Big Sean, and Chance the Rapper. Pop star Katy Perry will hold a concert rally for Clinton in Philadelphia Saturday night.
Jay Z, whose music is often peppered with colorful language, dropped both the "N" and the "F" words during his performance Friday night, reports Business Insider.
"He used language last night that was so bad, and then Hillary said, 'I did not like Donald Trump's lewd language,'" Trump said.
(h/t NewsMax)
Reality
We cataloged 14 times Donald Trump has used curse words in his speeches.
Also… what is this? A video of Donald Trump using every curse word in the book!
Media
https://www.youtube.com/watch?v=OCZCGu3afyA