WSJ Reports National Enquirer Purposefully Withheld Story About Trump Affair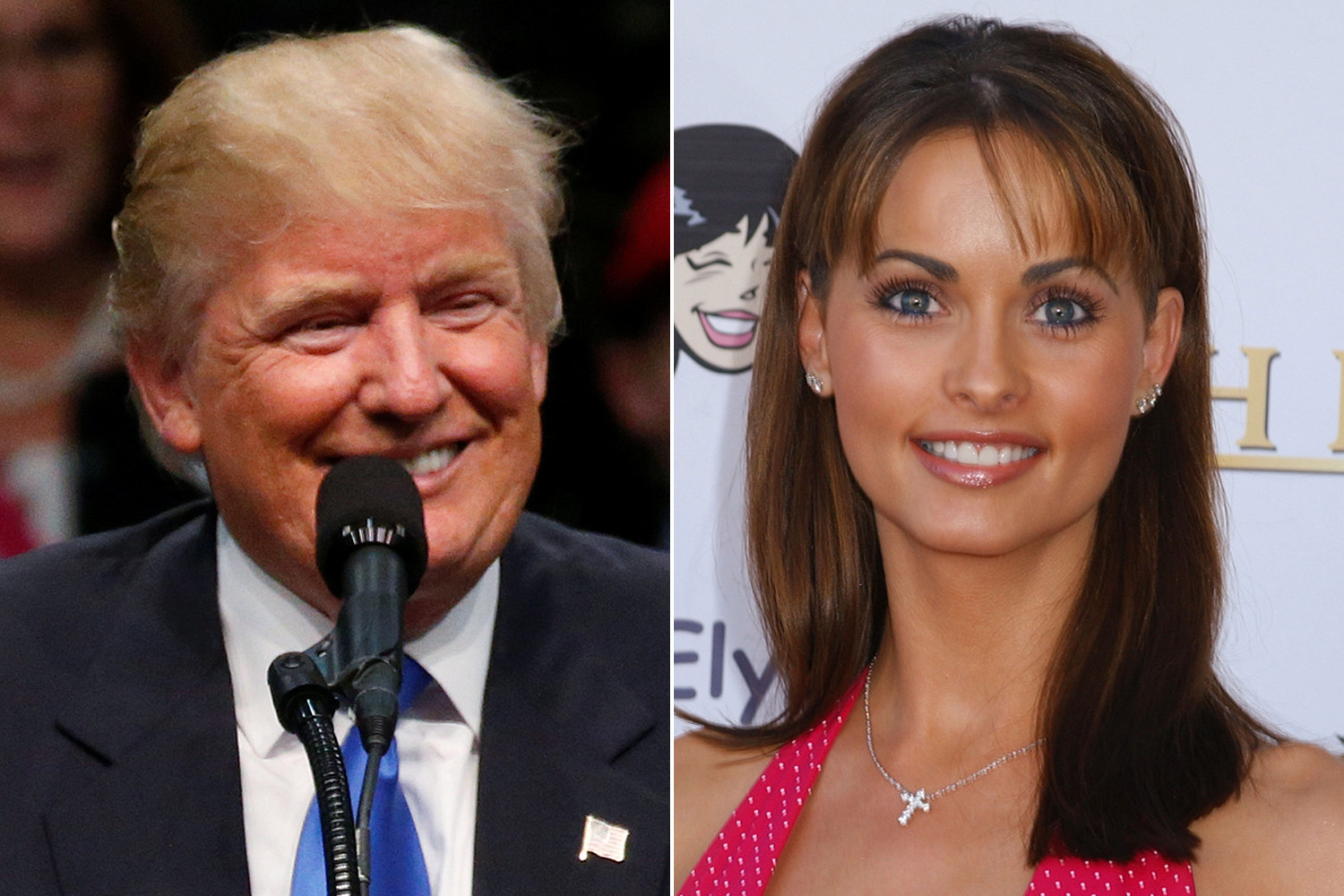 Tabloid newspaper the National Enquirer withheld a story about Donald Trump's past affair with a former Playboy model, The Wall Street Journal reported Friday.
According to the Journal, the Enquirer, which endorsed Trump for president, paid model Karen McDougal $150,000 for her story about having an affair with Trump in 2006.But the paper never published the story.
Trump was married to his wife Melania when he had the affair with the 1998 Playboy Playmate of the Year, according to documents reviewed by the Journal and sources familiar with the matter.
Trump is friendly with the Enquirer's owner, David Pecker.
In a statement, Enquirer ownership company American Media Inc. said that it paid McDougal for fitness columns and magazine covers, as well as rights to any relationship with a married man.
"AMI has not paid people to kill damaging stories about Mr. Trump," the company said in a statement to the WSJ.
And Pecker pointed to the Enquirer's coverage of Trump's affair with Marla Maples while he was married to his first wife Ivana as evidence of the company's "commitment to investigative reporting."
Hope Hicks, Trump campaign spokesman, told the Journal the story was "totally untrue."
The Journal reported that a contract with McDougal barred her from telling the Trump story elsewhere, in addition to giving her columns and covers.
People familiar with McDougal's account told the WSJ that she and Trump had a relationship for about 10 months between 2006 and 2007. A friend of the former model's told the Journal the affair lasted about a year.
Additionally, people familiar with the matter told the Journal that adult film actress Stephanie Clifford was recently in talks with ABC's "Good Morning America" to reveal a past relationship with Trump, but ultimately cut off contact with the network.
Hicks, Trump's spokeswoman, said the claim was "absolutely, unequivocally" untrue.
(h/t The Hill)