Trump Vows to Sue All Female Accusers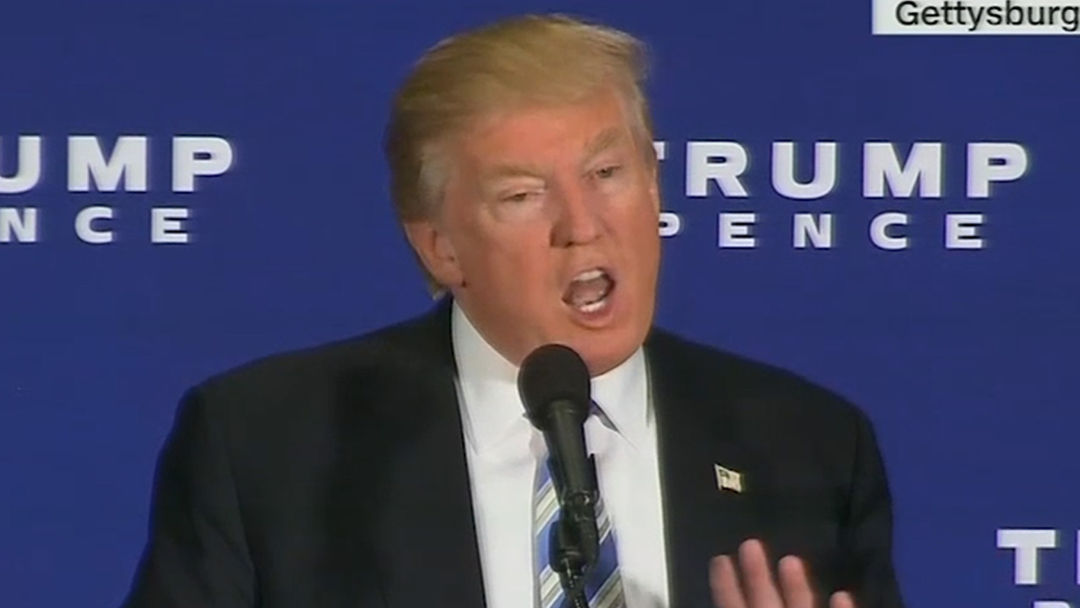 Donald Trump vowed Saturday to sue the women who have accused him of sexual misconduct in recent weeks.
"Every woman lied when they came forward to hurt my campaign," Trump said during remarks in Gettysburg, Pennsylvania. "Total fabrication. The events never happened. Never. All of these liars will be sued after the election is over."
He added that a "simple phone call" to major news outlets "gets them wall-to-wall coverage with virtually no fact-checking ever."
In the last two weeks, at least 10 women have come forward accusing Trump of inappropriately touching them. Their allegations came after a 2005 videotape surfaced of
Trump bragging about being able to grope women and get away with it.
Trump often threatens to file lawsuits without actually doing so. Earlier this month, he threatened to sue The New York Times when it published assault allegations against him, but nearly two weeks later, he has declined to follow through.
Trump went on to suggest Saturday that Hillary Clinton's campaign was behind the women's allegations.
"It was probably the (Democratic National Committee) and Hillary's campaign who put forward these liars with their fabricated stories," he said. "But we'll probably find out later through litigation, which we're so looking forward to."
Asked about Trump's claim, Clinton, speaking to reporters aboard her campaign plane Saturday night, simply said, "That's just not accurate."
(h/t CNN)
Reality
Donald Trump regularly threatens to sue individuals who criticize him, but rarely follows through. But when he does and on the occasions that he wins he ruins that person's life, like former Miss Pennsylvania Sheena Monnin, who was forced to pay Trump $5 million dollars after a judgement went against her.
Lisa Bloom, who represents Jill Harth, who has accused Trump of making unwanted sexual advances on her on two separate occasions in the early 1990s, replied to Trump on Twitter Saturday afternoon.
"If Trump sues accusers we then have subpoena power to require not only Trump but all his enablers to appear for depositions. A field day," Bloom said as part of a series of tweets.
Media