Giuliani Lies Clinton Didn't Visit Ground Zero After 9/11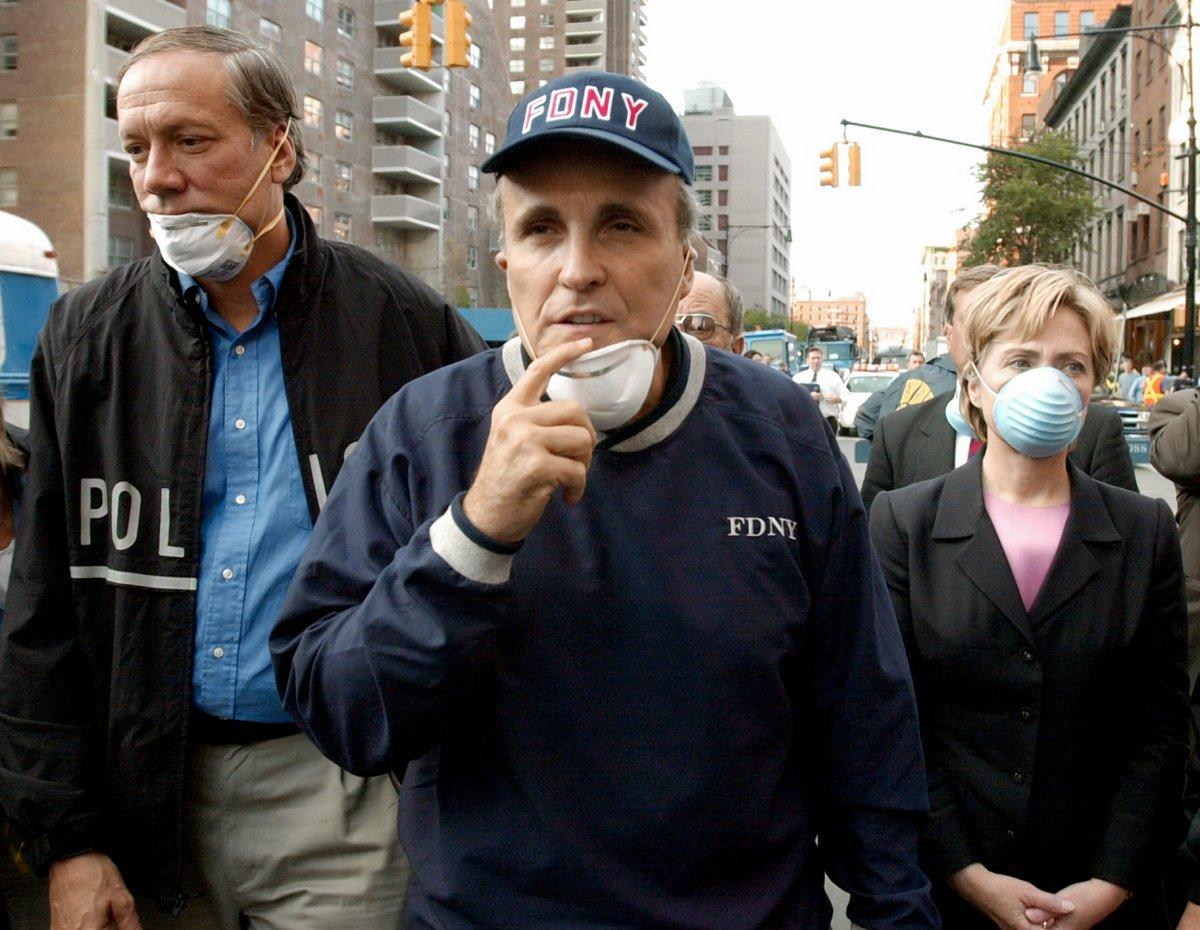 Former New York City mayor Rudolph W. Giuliani accused Hillary Clinton of failing to honor the victims of the Sept. 11, 2001, terrorist attacks that took down the World Trade Center, incorrectly suggesting at one point that she lied about visiting Ground Zero in the aftermath.
"Don't tell me, if you said that, that you remember September 11, 2001. I remember September 11, 2001," Giuliani said during a Donald Trump campaign rally here in Florida. "Yes, you helped to get benefits for the people who were injured one day. But I heard her say she was there that day. I was there that day, I don't remember seeing Hillary Clinton there."
While Clinton was not in New York on Sept. 11, she flew there on Sept. 12, in one of the few airplanes allowed to travel after the attacks. Pictures of Giuliani and Clinton inspecting the destruction together are widely available.
Clinton, who was a U.S. senator from New York at the time of 9/11, was in the District that day. The Pentagon was also attacked, and security officials feared the Capitol could also be targeted. Clinton flew to New York with fellow Sen. Charles E. Schumer (D-N.Y.) soon after the attacks.
She describes that scene in detail in her book, "Hard Choices," and refers to the "long sleepless night in Washington" before flying to New York on Sept. 12. She does not appear to have said publicly at any point that she was in New York City on Sept. 11, 2001.
She most recently described her experience in the aftermath of 9/11 during an interview with CNN last month in which she detailed finding out about the attack that day as she was en route to the Capitol.
"There weren't that many survivors; the ones that did survive were grievously injured. The loss of life was overwhelming," Clinton told CNN during the interview. "But it was also my job and the job of other officials to get our city and state and country what we needed."
Earlier this year, Trump praised Clinton's efforts after the attacks, saying in July she was "enormously supportive and enormously helpful."
Giuliani has become a regular presence on the campaign trail and is an active TV surrogate for Trump. He said Wednesday that Americans "need a strong man, need an independent man, need a man who tells it straight.
"Sometimes really straight," he added, laughing. "But boy, a heckofa lot better than being a liar."
(h/t The Washington Post)
Media