Trump, Under Oath, Claimed Mexicans Are Rapists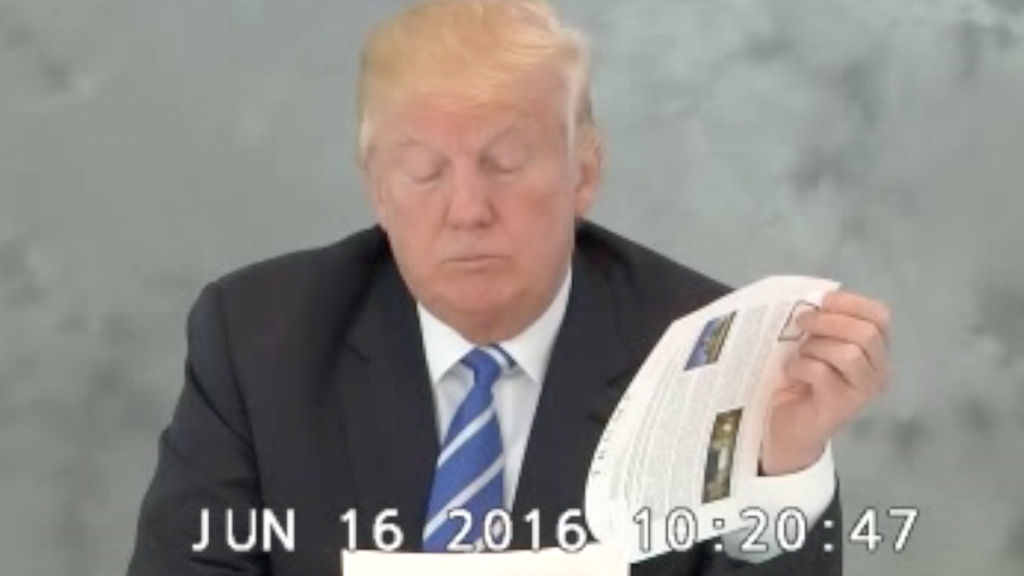 Video footage from a legal deposition of Donald Trump released Friday suggests the Republican presidential candidate planned to call Mexicans "rapists" when he first announced his candidacy.
The offensive remarks were premeditated, Trump suggested under oath in a sworn video deposition taken June 16.
The deposition was part of a lawsuit Trump launched against a restaurateur who pulled out of a deal to open a restaurant in the billionaire businessman's new Washington, D.C. hotel in response to his racism.
The deal fell apart after Trump made his offensive comments on the campaign trail.
It is one of two lawsuits Trump leveled against restaurants who said his nasty remarks were reason enough to end their business relationship.
"They thought I made statements that were inflammatory in some form," Trump said, complaining of the response he'd received for his incendiary remarks.
Asked if he had planned "in advance" what he was going to say in that now-famous speech launching his campaign, he said "yes."
"I mean, I've tapped into something. I've tapped into illegal immigration," he said a minute later, bragging about his big primary win.
Trump's team fought the video becoming public, but a judge ruled Friday that the candidate's argument that it could be used in attack ads against him wasn't enough reason to keep it sealed.
The GOP candidate said that he did "virtually nothing" to prepare for the sworn deposition, similar today his approach heading into the first presidential debate.
(h/t New York Daily News)
Media