Trump Claims Obama and Clinton Founded ISIS, Which Formed in 1999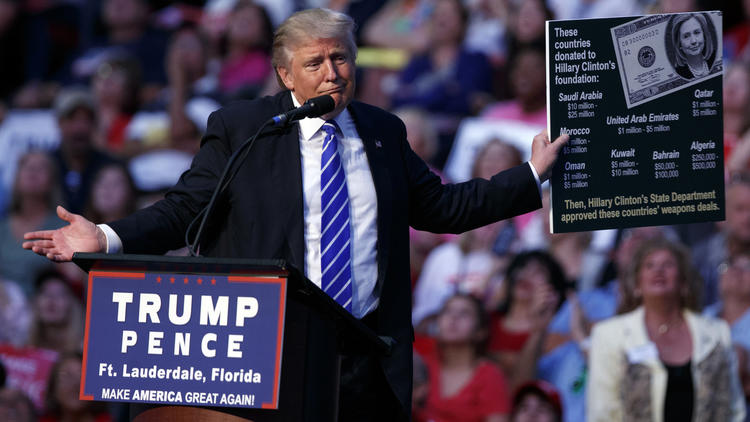 Donald Trump said Wednesday that President Obama "founded" the Islamic State in Iraq and Syria (ISIS).
"ISIS is honoring President Obama," he said during a rally in Fort Lauderdale, Fla. "He's the founder of ISIS. He founded ISIS."
"I would say the co-founder would be 'Crooked' Hillary Clinton," Trump added of Obama's former secretary of State and his Democratic rival.
(h/t The Hill)
Reality
Donald Trump has a habit of repeating or starting untruthful conspiracy theories.
A quick history lesson, ISIS was formed in 1999 and greatly expanded in 2003 by former members of Saddam Hussein's Ba'ath party who were out of a job after the George W. Bush-lead invasion of Iraq, which was based on faulty evidence.
In 1999, Hillary Clinton was too busy celebrating with her husband, President Bill Clinton, with a victory over impeachment hearings, while Barack Obama was busy teaching constitutional law at the University of Chicago Law School while serving in the Illinois State Senate.
In 2003 at the start of the invasion, Barack Obama was still an Illinois State Senator and Hillary Clinton was still a junior Senator of New York.
Neither founded or was in a position to create an Islamic State back in 1999.
Media