20% of Donald Trump's Campaign Spending Goes to Himself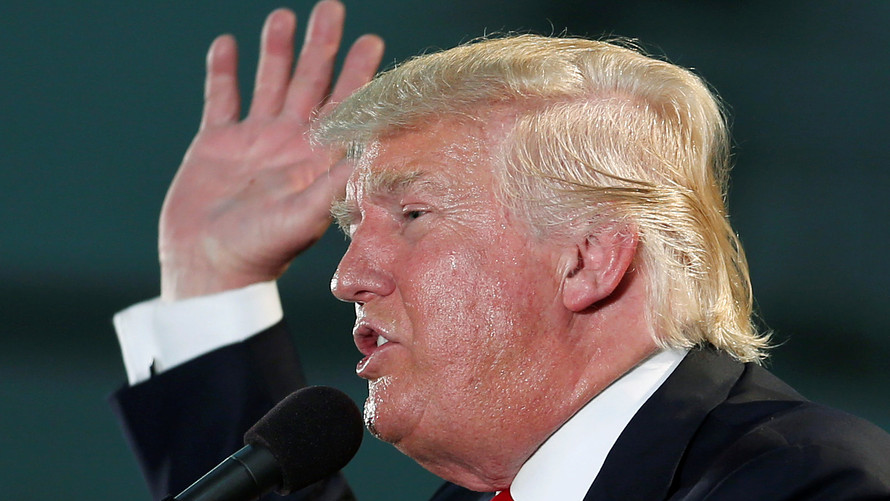 Donald Trump's campaign is almost broke, and is paying an unusual amount of money to Trump-owned businesses. That's according to the presumptive Republican presidential nominee's FEC filing, details of which were released Monday night.
The report provided a number of rather shocking facts, including that his campaign raised just $3.1 million in May compared to Democratic rival Hillary Clinton's $27 million.
In comparison, Mitt Romney's campaign raised $86.5 million in May during the 2012 presidential race. And on Monday night alone, Clinton raised about $1.6 million at a celebrity-studded fundraiser in New York City.
Another eyebrow-raising tidbit: Of the $6.7 million the Trump campaign spent in May, nearly 20% went to Trump-owned businesses or family members.
Recipients of payments from Trump campaign with "Trump" in name, through May 31. Doesn't include Mar-a-Lago/planes. pic.twitter.com/JF6skaWYGF

— Derek Willis (@derekwillis) June 21, 2016
Among Trump's top expenses: $423K to Mar-A-Lago, his golf club, and $349K to Tag Air, the airline he owns.

— Rebecca Ballhaus (@rebeccaballhaus) June 21, 2016
Donald Trump's campaign paid $423,371 in May for the use of Trump's own house, the Mar-A-Lago Club LLC.

— Christina Wilkie (@christinawilkie) June 21, 2016
Furthermore, the filing suggests that Trump himself is drawing a salary from the campaign, which would be highly unusual.
Looks like the candidate is drawing a salary? pic.twitter.com/3IZrnxMPnK

— southpaw (@nycsouthpaw) June 21, 2016
The campaign also spent $208,000 on hats.
Trump is totally crushing Clinton in the all-important campaign infrastructure category of hat buying. https://t.co/qRdEQZlhww

— Kenneth P. Vogel (@kenvogel) June 21, 2016
If Trump's fund-raisers want to feel even worse, their haul was far less than a 2013 Kickstarter campaign to fund a "Veronica Mars" movie, as well as a recent Kickstarter campaign to fund "Reading Rainbow."
By comparison, the Veronica Mars Kickstarter raised $5.7 million in one month's time. https://t.co/LjT0cpZffn

— Benjamin Freed (@brfreed) June 21, 2016
@ByronTau The Reading Rainbow Kickstarter raised $5.4m in 30 days. https://t.co/NYldBO6ifo

— Jonathan Blanks (@BlanksSlate) June 21, 2016
And in a way, Buzzfeed's widely publicized refusal earlier this month to accept Trump ads may have benefited the candidate: The original ad buy was for $1.3 million, exactly the amount the Trump campaign has left in the bank, according to the FEC report.
(h/t Market Watch)
Reality
According to The New York Times the spending raised eyebrows among campaign finance experts and some of Mr. Trump's critics who have questioned whether the presumptive Republican nominee, who points to his business acumen as a case for his candidacy, is trying to do what he has suggested he would in 2000 when he mulled making an independent run: "It's very possible that I could be the first presidential candidate to run and make money on it."
"He could end up turning a profit if he repaid himself for the campaign loans," said Paul S. Ryan, a campaign finance expert with the Campaign Legal Center. "He could get all his money back plus the profit margin for what his campaign has paid himself for goods and services."
"We don't have clear answers," Mr. Ryan said. "Historically, candidates would separate themselves from their business interests when running for office. Trump has done the opposite by promoting his businesses while running for office."