Trump Declares His Love of the Uneducated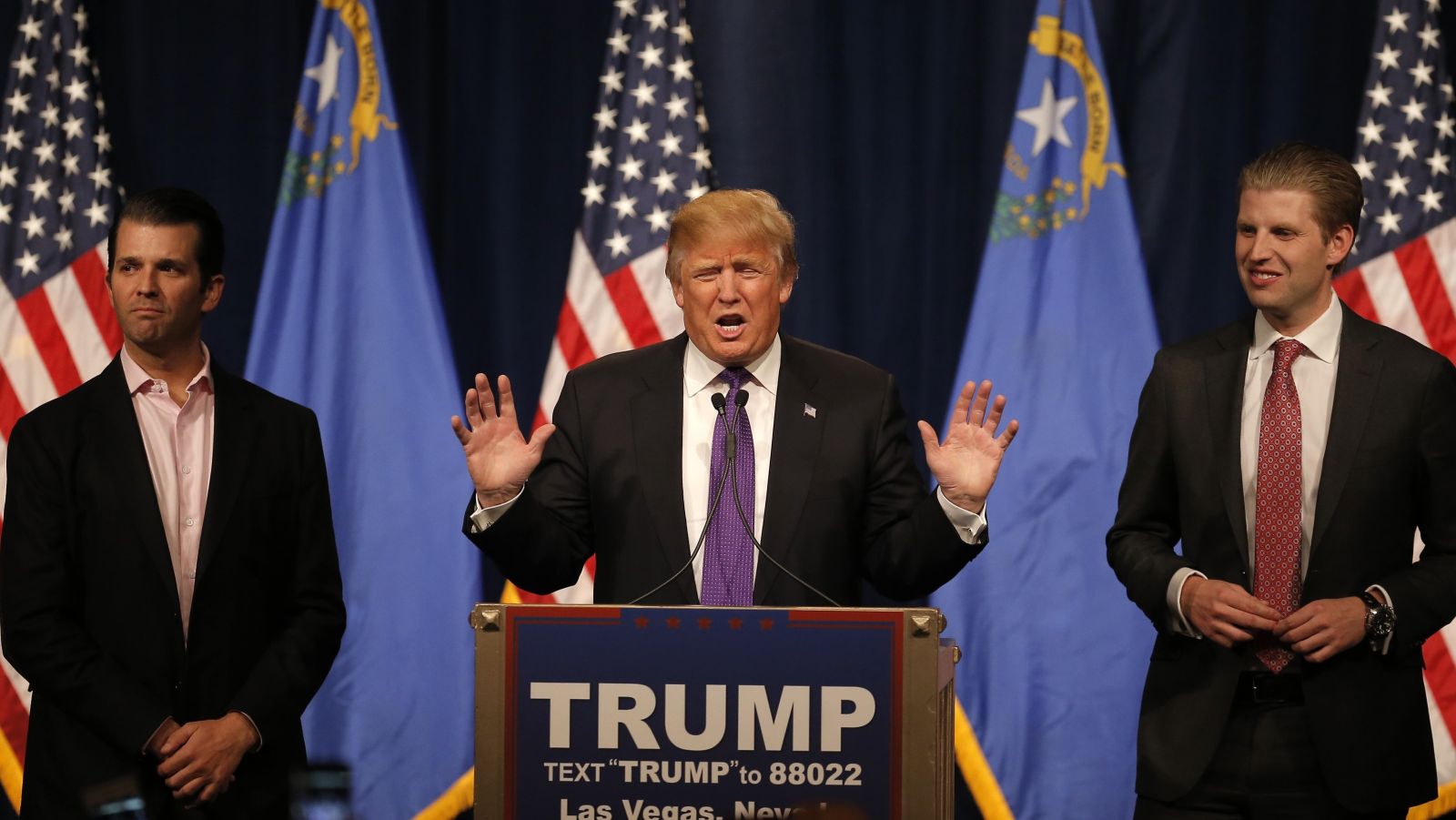 Presidential candidate Donald Trump easily won the Republican Nevada primary with over 44% of the votes in early counting, in a election marked by complaints of fraud and chaos. He made a victory speech in front of a rowdy crowd dressed in "Make America Great Again" hats and t-shirts at his Las Vegas hotel, and expressed his love for everyone from casino mogul Steve Wynn to the "poorly educated." He also offered up some more information about his plans should he be elected president, including keeping the Guantanamo Bay detention facility open and loading it up with "bad dudes."
Quartz has transcribed his entire victory speech. You can also view it here (speech starts at the 1:49:22 mark).
We won with young. We won with old. We won with highly educated. We won with poorly educated. I love the poorly educated. We're the smartest people, we're the most loyal people, and you know what I'm happy about? Because I've been saying it for a long time. 46% were the Hispanics—46%, No. 1 one with Hispanics. I'm really happy about that.
Reality
Trump literally called a bunch of his supporters stupid.
Media
Links
http://qz.com/623640/i-love-the-poorly-educated-read-donald-trumps-full-nevada-victory-speech/