Megyn Kelly Had 'Blood Coming Out of Her Wherever'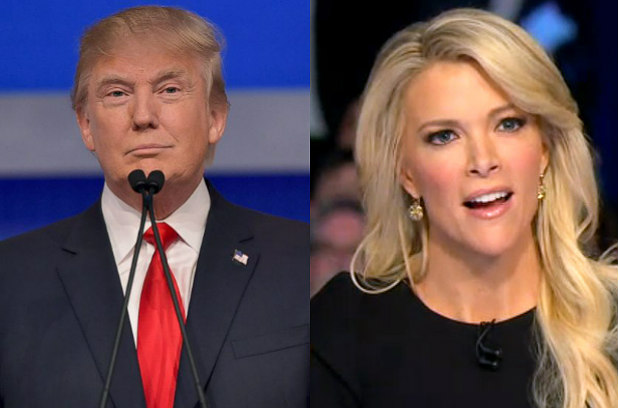 Donald Trump was so enraged by Fox News moderator Megyn Kelly's tough questions during the GOP debate, he took to Twitter in the wee hours Friday to rip her for being "not very good or professional."
I really enjoyed the debate tonight even though the @FoxNews trio, especially @megynkelly, was not very good or professional!

— Donald J. Trump (@realDonaldTrump) August 7, 2015
He was still angry at Kelly later Friday, delivering bizarre comments on "CNN Tonight" with Don Lemon:
I am very disappointed in Fox News. I think they had an agenda.

I don't have a lot of respect for Megyn Kelly, she came out, reading her script, trying to be tough and sharp. When you meet her you realize she is not very tough or very sharp. She is zippo.
When asked further about Kelly, who asked the billionaire developer about his previously disparaging comments about women, Trump said:
I just don't respect her as a journalist. I don't think she is very good. I think she is highly overrated.
Then went on to say:
You could see there was blood coming out of her eyes. Blood coming out of her wherever.
Trump's fury was sparked by Kelly's opening question, asking if calling women "fat pigs, dogs, slobs, and disgusting animals" is behavior befitting a president.
Trump quipped that he had only called Rosie O'Donnell those names, but Kelly said he had bad mouthed other women "well beyond" the comedian.
Trump would go on to lie about his statement after backlash from all sides.
(h/t New York Post, Newsmax)
Reality
Megyn Kelly's question was valid and Trump acted very unpresidential.
Media